Adolescents and Substance Use: Multiple Relational Modalities for Change
In this workshop, Molly Bobek, LCSW and Jared Morgenstern, LCSW, will provide participants with a meaningful understanding of the relationship between adolescence and substance use in addition to demonstrating a variety of effective treatment approaches, including specific techniques with adolescent clients and their families.
Adolescent substance use can trouble, confuse, and deeply worry clinicians. The intersection of the complex developmental period of the teenage years with risky drug and alcohol use represents a pivotal moment for therapy. Adolescence is an opportunity to develop independence and autonomy while in the context of supportive relationships.  Relational frames for both individual and family-based treatment will be discussed.
Learning Objectives:
Treat adolescent substance use disorders and related behavioral challenges in both individual and family-based treatment
Education and literacy regarding the dynamics of adolescent substance use including a neuropsychological perspective
Learn techniques for building a relational frame with both adolescents and their families
Presenters: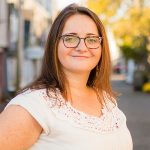 Molly Bobek, LCSW, is a faculty member at the Ackerman Institute for the Family, the Director of Clinical Implementation at Center on Addiction, and is the Project Director of a National Institute on Drug Abuse (NIDA) funded-study, which aims to observe, identify, and describe the core family therapy techniques for adolescent substance abuse across three different evidence-based family therapy models. Additionally, Molly works with individuals, couples, and families as a therapist at the Center for Optimal Living and in private practice.
Jared Morgenstern, LCSW, received his MA in Social Work from The Silberman School of Social Work at Hunter College, his BA in Psychology from SUNY Geneseo and is currently pursuing his doctoral degree, matriculating at the University of Pennsylvania. Jared has worked as a primary therapist at the New York Center for Living, where he provided intensive individual and group therapy, focusing on developing productive relapse prevention skills, nurturing insight, improving interpersonal communication and strengthening family relationships. In the past, Jared has also worked as a clinical therapist at both Catholic Charities and Neighborhood Counseling Center, as well as a residential habilitation specialist at YAI National Institute for People with Disabilities.
---
Date / Time:
Friday, December 14, 2018
10 am–4 pm
Continuing Education:
5 CE Contact Hours
---
Register Online:
To register by phone or fax,
click here
.
Alumni of the Ackerman Externship Program and all current Ackerman trainees are eligible for discounted workshop tuition. Please contact the Training Department to register:
---