An Ecological and Culturally Relevant Framework for Preventive and Clinical Interventions with Latinxs: One Size Does Not Fit All
Latinx populations in the US are affected by the lack of culturally appropriate mental health services. Unfortunately, therapeutic services for Latinxs are at risk of being informed by universal approaches, which carry the risk of overlooking how various Latinx subgroups differ according to cultural values, contextual issues, historical immigration, and cultural identity issues.
In this workshop, Dr. Parra-Cardona will present a theoretical framework useful to inform preventive and clinical interventions with Latinxs. The model is grounded in more than 12 years of prevention and clinical research aimed at ensuring culturally relevant clinical services for a variety of Latinx subpopulations (e.g., foreign-born, US-born, adolescents, couples, families).
The workshop will have an important emphasis on highlighting how the model can be used as a guiding framework to inform culturally competent clinical interventions with Latinxs.
Learning Objectives:
Learn a theoretical and culturally relevant model for working with Latinx populations
Reflect about ways to integrate clinical intervention and cultural premises that are highly relevant in the lives of Latinxs
Reflect and discuss implications for their clinical practice, taking into consideration the specific characteristics of their target contexts and Latinx populations
Presenter: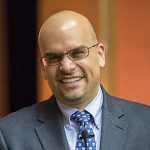 Ruben Parra-Cardona, PhD, is Associate Professor in the Steve Hicks School of Social Work (SHSSW) at the University of Texas at Austin. At SHSSW, Parra-Cardona serves as the Coordinator for Mexico and Latin American Initiatives. Parra-Cardona is also serving as Vice-President of the Family Process Institute.
---
Date / Time:
Friday, March 1, 2019
10 am–4 pm
Continuing Education:
5 CE Contact Hours
---
Register Online:
Questions?
Visit our Workshop FAQ Page
.
---