Breaking the Silence: Exploring White Racial Identity with Ourselves and Our Clients
Dialogue, as it relates to race, is often stilted and uncomfortable when white clinicians struggle to confront power and privilege, both in their own lives and in the lives of their white clients. Due to the socialized invisibility of whiteness, it can be difficult for white people to identify the role of racial privilege in shaping the values and beliefs that impact family life.
As family therapists, we value the importance of context and its significance in pushing our field to explore how forms of oppression take shape in relationships. However, a vital part of the conversation has been missing due to our failure to examine how racial privilege socializes white people and influences how family members relate to one another.
This workshop aims to challenge the invisibility of whiteness both in the lives of white professionals and in the therapy room with white clients. Through experiential exercises and case presentations, we will unearth internalized racial beliefs and the role of racial privilege in shaping those beliefs. We will also examine how these beliefs come to inform relational dilemmas with our clients.
Learning Objectives:
Examine the existence of racialized identities and how they influence our assumptions about self and others.
Recognize the implications of race with white families and learn ways to weave this understanding into clinical practice.
Acquire the skills to explore white racial identity and its impact on relationships.
---
Date / Time:
Friday, November 16, 2018
10:00 am–4:00 pm
Continuing Education:
5 CE Contact Hours
---
Register Online:
To register by phone or fax,
click here
.
Alumni of the Ackerman Externship Program and all current Ackerman trainees are eligible for discounted workshop tuition. Please contact the Training Department to register.
---
Presenters: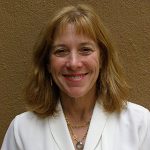 Laurie Kaplan, LCSW, is the co-director of the Ackerman Institute's Social Work and Diversity Program. She is also a senior faculty member at Ackerman and teaches in the Clinical Externship. A former professional dancer, Ms. Kaplan completed her graduate studies in social work in 1980 and worked in a residential treatment center, in-patient and out-patient hospital settings, and in public schools while completing her post-graduate Externship at the Ackerman.
In 1985, Ms. Kaplan helped form the AIDS Project to provide clinical services to families affected by AIDS. Through that work, she, together with colleagues Sippio Small, and the late Ruth Mohr, focused their attention on the lack of trained professionals of color in the field of family therapy and created and developed the Social Work and Diversity program, now in its 26th year.
Ms. Kaplan has presented on a wide range of issues impacting families and has written several articles including "Multi-racial Recruitment in the Field of Family Therapy: An innovative training program for people of color" (Family Process, 2005). She also maintains a private practice in Manhattan and Dobbs Ferry where she lives with her husband and two children.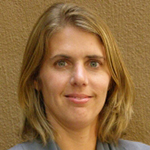 Marybeth Jordan, LCSW,  is a member of the teaching faculty at Ackerman. She has taught in all aspects of the training program and currently is an Externship supervisor. A graduate of the University of Chicago's School of Social Service Administration, and the Ackerman Externship Program, Ms. Jordan spent the early part of her career focused on child welfare issues working in family preservation and preventive programs. She currently serves as a clinical consultant for the Children's Aid Society Preventive Services Programs. Recent years have brought an increased focus on the role of racial identity both in and out of the therapy room. She has participated in the "Undoing Racism" workshop by the People's Institute as well as a yearlong series on race with the Eikenberg Institute. Ms. Jordan maintains a private practice in Manhattan and Connecticut specializing in work with couples and families.
---