Breathwork and Meditation for Therapists: Integrate Stress-Reduction Techniques into Your Practice
Psychotherapists can benefit greatly from mind-body practices rooted in yoga, Qigong, and Buddhist meditation. Coherent Breathing with gentle movements and Open Focus Attention Training are highly effective self-regulation techniques that help relieve anxiety and insomnia, improve mental focus, increase feelings of well-being, activate social engagement systems, and enhance capacities for bonding, closeness, and empathy. Coherent Breathing involves slow gentle rhythmic breathing and mindfulness of breath. With practice, it can be done during daily activities to enhance and optimize brain, heart and lung function, while stimulating the nervous system's relaxation response. Open Focus training complements Coherent Breathing. Through the experience of repeated rounds of breathwork and meditation, gentle movement and small group interactions, participating therapists will discover these benefits. The neuroscience of breath practices and supporting research will be presented. The discussion of how to integrate these practices with psychotherapy will include case examples. Those interested in learning how to teach these practices to clients will obtain information on tools and opportunities for such training.
In this workshop participants will:
Discuss the neurophysiological basis for the effects of Voluntarily Regulated Breathing Practices (VRBPs) on the autonomic nervous system sympatho-vagal balance
Access practice tools and further educational resources to enable clients to learn and maintain improvements attained through breathing, movement, and meditation practices
Learn the use of VRBPs for relief of anxiety, depression and PTSD in clients in clinical practice and in survivors of mass disasters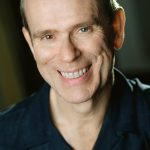 Richard P. Brown, MD, Associate Professor of Psychiatry, Columbia University, integrates CAM with psychopharmacology and teaches Aikido (4th Dan), yoga, Qigong, and meditation. He is co-author with Dr. Gerbarg of The Healing Power of the Breath, Non-Drug Treatments for ADHD, and How to use Herbs, Nutrients, and Yoga in Mental Health Care. www.Breath-Body-Mind.com.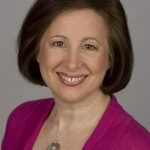 Patricia L. Gerbarg, MD, Assistant Professor of Psychiatry, New York Medical College, graduate of Harvard Medical School and the Boston Psychoanalytic Institute, integrates mind-body practices with psychotherapy and researches these practices for anxiety, depression, PTSD, and stress after mass disasters. Co-editor with Dr. Brown and Dr. Muskin of Complementary and Integrative Medicine in Psychiatric Practice by American Psychiatric Publishing (2017).
Date: Friday, June 22, 2018
Time: 10 a.m. – 4 p.m.
Tuition: $140
CE Contact Hours: 5
To register by phone or fax, click here.
If you are an Ackerman alumni of the Externship or current Ackerman student, please contact the Training Department to register.
---