Family Therapy with Troubled Adolescents: Moving Past Crisis, Rebuilding Relationships
Family therapists working with troubled adolescents often have the experience of "putting out fires". The family presents with one crisis after another as the therapist struggles to understand family relationships and the underlying issues that are creating the presenting problem. In this workshop Michael Davidovits, PhD, LCSW and Courtney Zazzali, LCSW will introduce specific steps for moving beyond the high-risk problems that most often preoccupy families. The presenters will demonstrate how it is possible to keep the focus on issues of safety, while at the same time resolving conflicts, strengthening relationships, exploring family history and finding a more permanent solution to the problems that families struggle with. Special attention will be given to issues arising in work with immigrant families, families with substance abusing adolescents, self-harming adolescents and families with adopted adolescents. Attention will also be given to the challenges in engaging detached, reluctant and highly reactive parents.
In this workshop, participants will learn to:
Assess and treat high-risk behavior of adolescents in a family session
Encourage adolescents to assume more responsibility for their lives and for their relationship with their parents
Repair relational ruptures between parents and their adolescent children and engage reactive and reluctant parents in the process of family therapy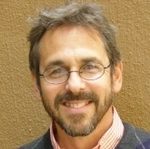 Michael Davidovits, PhD, LCSW, is a teaching faculty member and Assistant Director of the Project for Adolescents and their Families at the Ackerman Institute. He is also a lecturer in the Narrative Medicine Program at Columbia University, and a clinical supervisor in the Family Medicine Residency Program at the Columbia University School of Medicine. Dr. Davidovits offers frequent trainings throughout the metropolitan area on conducting family therapy with adolescents, and maintains a private practice in Manhattan.
Courtney Zazzali, LCSW, is a Faculty Member and team member of the Adolescent Project and Associate Director of the Justice Project.

Date: Friday, May 18, 2018
Time: 10 a.m. – 4 p.m.
Tuition: $140
CE Contact Hours: 5

If you are an Ackerman alumni of the Externship or current Ackerman student, please contact the Training Department to register.