Healing Intergenerational Wounds: A Relational-Neurobiological Approach to Transform Family Relationships [Online]
In this online workshop, Dr. Mona Fishbane will explore ways to facilitate healing & dialogue in distressed relationships between adults and their families of origin, especially parents.
Utilizing a resilience-based view & a relational intergenerational approach, topics to be addressed include family legacies & loyalties, resentment and blame, cutoffs, differentiation, boundaries, power, guilt, repair, and forgiveness. Gender-based and cultural beliefs that affect intergenerational relationships will inform the discussion. The neurobiology underlying reactivity between adult children and their parents will be explored, along with interventions to facilitate emotional intelligence & relational empowerment between the generations. The challenges of caring for frail parents as they age will be considered.
Theory and techniques, with case illustrations, will be offered to facilitate intergenerational repair, focusing on ways to honor and care for parents while honoring and caring for one's self.
Learning Objectives:
Utilize key ideas from interpersonal neurobiology relevant to emotional functioning in intergenerational family relationships.
Identify problematic dances of reactivity between adults and their families of origin, and ways to intervene to facilitate change in the intergenerational family.
Utilize neuroplasticity, the ability of the adult brain to change, to empower clients in their change process.
Help clients become more relationally empowered in their intergenerational relationships, increasing emotion regulation, empathy, connection, and generosity in the family.
Presenter: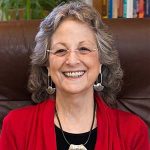 Mona D. Fishbane, Ph.D., is Faculty and Former Director of Couple Therapy Training at the Chicago Center for Family Health. She is a clinical psychologist in New Jersey and Illinois. She is also the author of numerous articles and the book, Loving with the Brain in Mind: Neurobiology & Couple Therapy (Norton, 2013). She is the 2012 grant recipient of The Templeton Foundation. She was recognized by the American Psychological Association (Society for Couple & Family Psychology) with the 2017 Family Psychologist of the Year award.
---
Date / Time:
Friday, May 15, 2020
10:00 am–1:00 pm
Continuing Education:
3 CE Contact Hours
---
Register Online:
We're sorry, but all tickets sales have ended because the event is expired.
Questions?
Visit our Workshop FAQ Page
.
---