The Healer's Refuge: Practices for Restoring the Self and Spirit During a Pandemic [Online]
In support of mental health professionals during the COVID-19 pandemic, this online workshop is presented to you free of charge.
---
In The Way of the Bodhisattva, the 8th-century Indian Buddhist monk and scholar Shantideva wrote, "For all those ailing in the world/Until their every sickness has been healed/May I myself become for them/The doctor, nurse, the medicine itself." The great 20th-century feminist writer and activist Audre Lorde famously stated, "Caring for myself is not self-indulgence, it is self-preservation, and that is an act of political warfare."
This workshop integrates the spirit of these two passages to provide an experiential healing space for therapists, front line workers, and caregivers providing critical services within the current COVID-19 crisis. The collective trauma of this pandemic and its impacts at every level of our lives cannot be underestimated, as we are being called to be in deep and radical relationship to the nature of impermanence. The need for healing, holding, and restorative interventions is critical for our emotional, mental, physical, and spiritual survival as we meet each day, tending to ourselves, our families, and those we serve. Join this two hour mini-retreat and workshop to practice mind-body practices and contemplative frameworks that will support you in tending to your most vulnerable moments, staying in connection to your internal resources as you support others in need, and honoring the preciousness and quiet resilience of our human lives.
Presenter: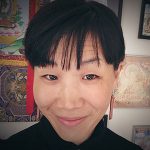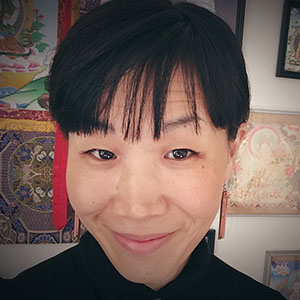 Helen H. Park, LMSW, MFA, is a clinical social worker and family therapist specializing in integrative, anti-oppressive, healing centered approaches for children, couples, and families. Helen currently serves as Director of the Contemplative Psychotherapy Program at the Nalanda Institute for Contemplative Science. She is also an Intake Coordinator, Postgraduate Extern, and Extern Associate with the Foster Care and Adoption Project at the Ackerman Institute. Helen teaches meditation at Nalanda Institute, the Community Meditation Center, and the Shantideva Center.
---
Date / Time:
Tuesday, May 19, 2020
10:00 am–12:00 pm
Continuing Education:
This workshop will not provide CE Contact Hours
---
Register Online:
We're sorry, but all tickets sales have ended because the event is expired.
Questions?
Visit our Workshop FAQ Page
.
---