The Fivefold Path: Integrating Eastern Mindfulness Practices With Western Clinical Models for Couple Therapists
Couple therapists are challenged with providing their clients tools and skills that not only work in session but translate to real life when emotions run high. Therapists need a method that is simple enough to be used outside the therapy office, yet sophisticated enough to help repair the complicated issues couples face. In this workshop, Lair Torrent, LMFT will offer participants a treatment model that blends Eastern mindfulness-based techniques with Western Clinical models. Through lecture, experiential exercises, videos, and discussion, Lair will break down "The Fivefold Path For Couples". These five guideposts help couples break old patterns, stop cyclical arguments, get out of knee-jerk responses and stop the finger pointing that keeps them locked in turmoil.
The Five Guideposts:
Mindfulness – to bring couples into the present moment and out of their knee-jerk reactions to one another
Our Parts of Self – a technique to help partners find the part of self that is open to connection, empathy and understanding
The Narrative – a means of interrupting the negative stories partners tell about each other, which if left unchecked become concretized beliefs
Choosing Each Other – a practice that develops trust and intimacy
Personal Responsibility – designed to eradicate the behavioral contracts that keep couples locked in turmoil and resentment
Learning Objectives:
Integrate practices that help couples find compassion and understanding while building trust and empathy
Develop skills that eradicate the behavioral contracts that keep couples locked in turmoil and resentment
Blend the practices of mindfulness, parts of self, the narrative, choosing, and personal responsibility to help couples redefine the culture of their relationships
Presenter: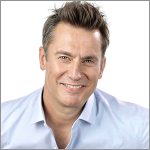 Lair Torrent, LMFT, is a clinically trained and licensed psychotherapist and an expert in Eastern Based mindfulness practices. His work focuses on our relationships, relationships to our partners, to ourselves, to our work, and what we want to manifest in the world. He has been interviewed and resourced for his expertise by such notable publications and news outlets as The New York Times, National Public Radio, and Rolling Stone Magazine. Lair is a contributing columnist at Inc.com and frequent contributor at Elephant Journal. He has coached the heads of Fortune 500 companies and celebrities from the Broadway Stage to the silver screen. His private practice is global, reaching all four corners of the world.
---
Date / Time:
Friday, February 22, 2019
10:00 am–4:00 pm
Continuing Education:
5 CE Contact Hours
---
Register Online:
Questions?
Visit our Workshop FAQ Page
.
---