Treating Trauma and Attachment Issues with Children and Parents Using Theraplay
Children who have lived in unsafe environments, with inconsistent/ impaired caregivers or who have endured multiple losses may not be able to overcome these traumatic experiences without some type of intervention. Theraplay is psychotherapy that focuses on the parent-child relationship as a vehicle to heal problems of trust, hyperarousal, and connection in both children and parents. This workshop will present the Theraplay model as an effective treatment for trauma and attachment issues with children and parents.
Theraplay is effective in treating trauma because:
The focus is on building the attachment relationship. When trauma has occurred within a relationship, it takes a healthy relationship to heal it. Trauma can disrupt the parent-child relationship, and disruption (unplanned separations, untreated depression) can cause trauma.
Treatment involves caregivers so that disrupted relationships can be repaired or new relationships developed. By nurturing the parent-child relationship, Theraplay creates a safe haven in which the child can feel wanted and valued and can develop their own unique personality.
Theraplay helps the child feel calm and safe. Traumatic experiences cause the child's neurophysiology to become hyperaroused and the child to feel fearful and easily dysregulated. Through a variety of calming, soothing activities as well as appropriate, nurturing touch, we help the child modulate her agitated state and feel calmer and safer.
There is a strong focus on joyful, energetic interactions. Because Theraplay helps to decrease the child's state of fear, she can feel safe to be a child and to play. Theraplay also teaches parents how to play with their child yet still retain their parental authority. Play and joy regain their proper place in the lives of children and their families.
Learning Objectives:
Explore interventions that focus and calm an overactive/chaotic child
Discuss how to turn a child's resistance into cooperation and put to practical use in session
Learn methods for re-engaging an angry or discouraged parent to improve the relationship with the child
Presenter: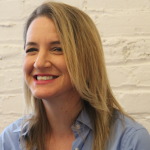 Dafna Lender, LCSW, is a licensed clinical social worker and is the Program Director at The Theraplay Institute in Evanston, Illinois.  Her life's work has been treating children with attachment/trauma issues, with a particular interest in the interface between community violence and attachment relationships.  Dafna has co-authored two chapter's in the 3rd edition of the Theraplay book on working with traumatized children and working with foster/adoptive children in Theraplay and is a certified Dyadic Developmental Psychotherapy Consultant and Trainer.
---
Date / Time:
Friday, May 3, 2019
10:00 am–4:00 pm
Continuing Education:
5 CE Contact Hours
---
Register Online:
Questions?
Visit our Workshop FAQ Page
.
---