Two to Tango: Deepening Clinical Skills and Practice Working with Couples
Why is it that the people closest to us are also the ones whom we have some of our greatest conflicts? Such is the power of a couple's relationship. While many therapists have the tools for working with individual clients, they often encounter challenges when there is another person in the therapy room.   This workshop will place an emphasis on how social locators such as race, gender identity, sexual orientation, and culture exert an influence on a couple's relationship as well as the therapist-client relationship.  
In this workshop participants will learn:
How to conceptualize the couple as system, paying close attention to relational dynamics and patterns of interaction.
Innovative interviewing skills necessary for working with couples as well as techniques that help couples improve communication, manage conflict, balance individual, and relationship needs, and strengthen the connection.
To discuss the influence of both the clinician's and clients' social location on case assessment, treatment, and the therapeutic relationship in working with the couple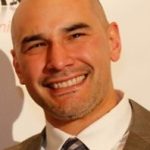 Walter Vega, LCSW is the Dean of Admissions and a member of the Teaching Faculty at the Ackerman Institute.  Walter has previously worked in family prevention services and taught family therapy for over 10 years at Columbia University School of Social Work. Currently, he is an instructor at the John Jay College of Criminal Justice for students in the school's SEEK (Search for Education, Elevation, and Knowledge) Program.  He has served as a family therapy consultant and trainer for various organizations in New York City, including Good Shepherd Services, Administration for Children's Services, Jewish Child Care Association, and Mount Sinai-St. Luke's Medical Center.
Walter maintains a private practice in Brooklyn and Manhattan seeing families, couples, and individuals.
Date: Friday, October 13, 2017
Time: 10 a.m. – 4 p.m.
Tuition: $140
CE Contact Hours: 5