Understanding and Addressing Children's Challenging Behaviors
 This workshop is geared toward adults who support children in a variety of contexts, and is open to school social workers, guidance counselors, mental health professionals, educators, and parents.
Some children demonstrate challenging behaviors that call for different types of approaches than those typically employed.  This workshop will explore ways to understand and address various types of challenging behaviors as they present in both home and school.  Emphasis will be placed on understanding challenging behaviors in order to know how to address them in an intentional, constructive manner. For example, a particular behavior such as inability to focus in class may stem from a number of different root causes. One child might be distracted by immediate circumstances, another might have a language processing issue, and a third might suffer from chronic anxiety.  We will explore how to assess the cause of particular challenging behaviors and the ways in which assessment and intervention are integrally related.  Participants will increase their understanding of the children they support and will come away with a wider repertoire of options for addressing the challenging behaviors of these youngsters.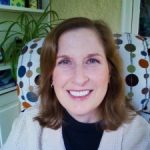 Dr. Zina Rutkin, CKCC's Director, holds a master's degree in special education from Lesley College, a doctoral degree in clinical psychology from Case Western Reserve University, and a certificate in Family Studies from Minuchin Center for the Family. Dr. Rutkin worked closely with the late Dr. Marcia Stern, CKCC's founder, in the early program developmental stages of CKCC. Dr. Rutkin began her career as a special educator, and then became a clinical psychologist with a strong background in program evaluation as well as mental health.  She has served as a consultant to a variety of mental health organizations, social service agencies, and school settings throughout the New York area, and also as an adjunct professor at NYU. Dr. Rutkin has over thirty years experience working with, and on behalf of, children and families, with a particular eye toward the interface between education and mental health, and the development of foundational skills leading to success in learning and in life.
Date: Tuesday, November 21, 2017
Time: 9:00 a.m. – 3:00 p.m.
Tuition: $140
CE Contact Hours for NYS: 5
CEUs for NASW – CT: 5
To register by phone or mail please click here
If you are an 
Ackerman alumni of the Externship
or 
current Ackerman student
, please contact the Training Department to register.
Damaly Ferreira
212 879-4900, ext 111
training@ackerman.org