Working with Challenging High-Risk Adolescents: An Individualized Family Therapy Approach
Many clinicians today are increasingly being referred challenging high-risk adolescents coming from multi-problem families with extensive treatment histories. This workshop presents an eco-systemic, strengths-based integrative family therapy approach that targets interventions at the adolescent, family, social network, school, juvenile justice, and community levels. Practical guidelines for how to tailor-fit our family therapy approach with the adolescents' presenting problems, families' dynamics and characteristics, and their unique needs, preferences, and goals are presented. Participants will come away from this workshop having learned a plethora of empirically supported therapeutic tools and strategies for a wide range of serious adolescent behavioral difficulties. Extensive use of videotape examples of major therapeutic tools and strategies and skill-building exercises are provided.
In this workshop, participants will learn:
Specific therapeutic questions to elicit family members' strengths, resiliencies, past successes, well-formed behavioral goals, secrets, and compelling future realities of success
Art, expressive writing, and drama strategies
Family-social network relapse prevention tools and strategies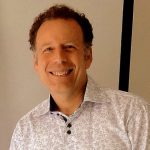 Matthew D. Selekman, MSW, LCSW, CRADC is a family therapist, licensed clinical social worker, addictions counselor in private practice, and the Director of Partners for Collaborative Solutions. Matthew is an Approved Supervisor and Clinical Fellow with the American Association for Marriage and Family Therapy and is the author of eight practice-oriented books, including Working with High-Risk Adolescents: An Individualized Family Therapy Approach. He has presented workshops on his Collaborative Strengths-Based Family Therapy approach extensively both nationally and internationally.
Date: Friday, September 22, 2017
Time: 10 a.m. – 4 p.m.
Tuition: $140
CE Contact Hours: 5