Writing for Publication in Couple and Family Therapy
When it comes to words, it's a matter of who's to be master, that's all.
Humpty Dumpty
How do I know what I think, until I see what I say?
W.H. Auden 
This course will teach participants how to write for publication in couple and family therapy. The aim over seven months will be to have a fully realized manuscript for either a scholarly journal or the popular press. Participants are expected to write in between class meetings and to share their work with class colleagues.
The course methods will include lecture; experiential writing exercises; sharing writing samples with class colleagues; working in pairs on one another's writing; being accountable with your writing and deadlines; and class and instructor feedback. Participants are expected to write in between classes, even if this is a small amount, and to send writing to the instructor and to one another. We will not only talk about writing – we will write!
Participants will choose a topic, organize your work, develop themes and sub-themes within an article, find your "voice," discern your audience, work with editorial feedback, revise an article and examine the worlds of scholarly and popular publishing. Participants will be provided with a fine bibliography for writing and publishing.
In this course participants will learn:
How to write a scholarly journal article in Couple and Family Therapy
All aspects of submitting an article for publication, including selecting the most appropriate journal, responding to reviews, preparing revisions and a final manuscript
How to write and submit a popular article, including choosing the venue, writing a query letter and working with an editor
Strategies for dealing with the emotional aspects of writing and publishing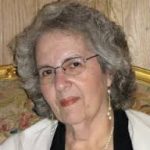 Evan Imber-Black, Ph.D. was the Editor-in-chief of the scholarly journal, Family Process for 8 years. She is a highly published author in both scholarly journals and the popular press. Evan teaches writing workshops and provides private consultation to authors.
Date: 7 sessions: October 18; November 15; December 20; January 17; February 21; March 21; and April 18
Time: 9:30 a.m. – 11:30 a.m.
Tuition: $625
CE Contact Hours: 14
This course is limited to 8 participants.
We're sorry, but all tickets sales have ended because the event is expired.
To register by phone or fax click here
If you are an 
Ackerman alumni of the Externship
or 
current Ackerman student
, please contact the Training Department to register.
Damaly Ferreira
212 879-4900, ext 111
training@ackerman.org