Gisselle Acevedo
President and CEO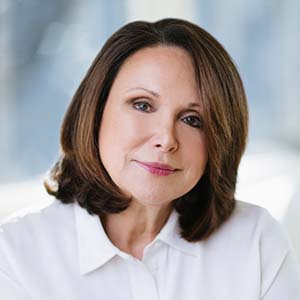 As President and CEO, Gisselle Acevedo leads the Ackerman Institute for the Family to further its mission to improve the mental health of families in the New York area through the dynamic interaction of innovative treatment, state of the art training and cutting edge research. In her role, she will use her vision and voice to help Ackerman in moving families forward with the purpose to serve mental health care professionals and bring innovative perspectives to a broad array of community service agencies and other health care facilities. Appointed in 2018, she is the Institute's fifth president.
Acevedo is a seasoned leader with more than 25 years of senior management experience in the philanthropic, nonprofit, corporate and government sectors. She is a licensed Marriage and Family Therapist who had a private practice in Connecticut and previously worked at the Bridgeport Child and Family Guidance Center. Acevedo was the former President and CEO of Para Los Niños, an educational and social service organization which provides services to children and families from some of Los Angeles's most challenged communities. At Para Los Niños, she was responsible for the development of charter schools, early childhood education centers, mental health and social services serving more than 10,000 children and their families. Her corporate, philanthropic and government experience includes leading community engagement for The Los Angeles Times, The Los Angeles Times Foundation, AT&T Broadband and the Los Angeles Metropolitan Transit Authority.
As a former teacher and advocate, Acevedo has been committed to the transformative nature of social justice, making sure that our most vulnerable children, youth and families have access to support systems. She has served as a subject matter expert on such issues as child poverty, education and mental health services. Her passion lies in working with families and communities to ensure that underserved populations have a voice.
She has served on several boards most notably The John F. Kennedy School of Government at Harvard University, the Los Angeles Area Chamber of Commerce, and Health Net. Acevedo was appointed by President Bill Clinton to serve on the President's Commission on People with Intellectual Disabilities. She is Regent Emeritus at Loyola Marymount University and also sits on the advisory board of the Loyola Law School Social Justice Clinic. She is a member of the Board of Governors at Farmers Insurance.
Acevedo served as a Minority Fellow with the American Association of Marriage and Family Therapists. She was also a Senior Fellow at UCLA, Luskin School of Public Policy and at Northwestern University where she received a McCormick Fellowship. She has been honored by such organizations as the National Association of Women Business Owners, Loyola Marymount University Mexican American Alumni Association, Loyola Law School Board of Governors, Los Angeles County Commission on Women, Los Angeles Business Journal, and Los Angeles County Commission on Human Relations.
Acevedo's degrees include a Master's in Special Education from California State University, Los Angeles, a Juris Doctorate degree from Loyola Law School and a Master's in Marriage and Family Therapy from Fairfield University.
---