Thank you for joining us at the Ackerman Institute's 2022 Moving Families Forward Gala​!
On Thursday, September 29, 2022, alongside board members, faculty, staff, and many generous friends and supporters, the Ackerman Institute for the Family celebrated its critical work helping families in need and training clinicians in family therapy.
This year, our honorees Beverly A. Greene, PhD, ABPP and Jane Whitney Gruson, were presented with the Moving Families Forward Award in recognition of their meaningful contributions in supporting mental health, advocating for families, and moving families forward.
We were thrilled to have Abby Phillip, CNN Anchor and Senior Political Correspondent, as our host and emcee, along with auctioneer, Mattos Paschal, Senior Sale Coordinator, Christie's.
Thank you to everyone who helped to make the Gala a huge success, and for helping to move families forward!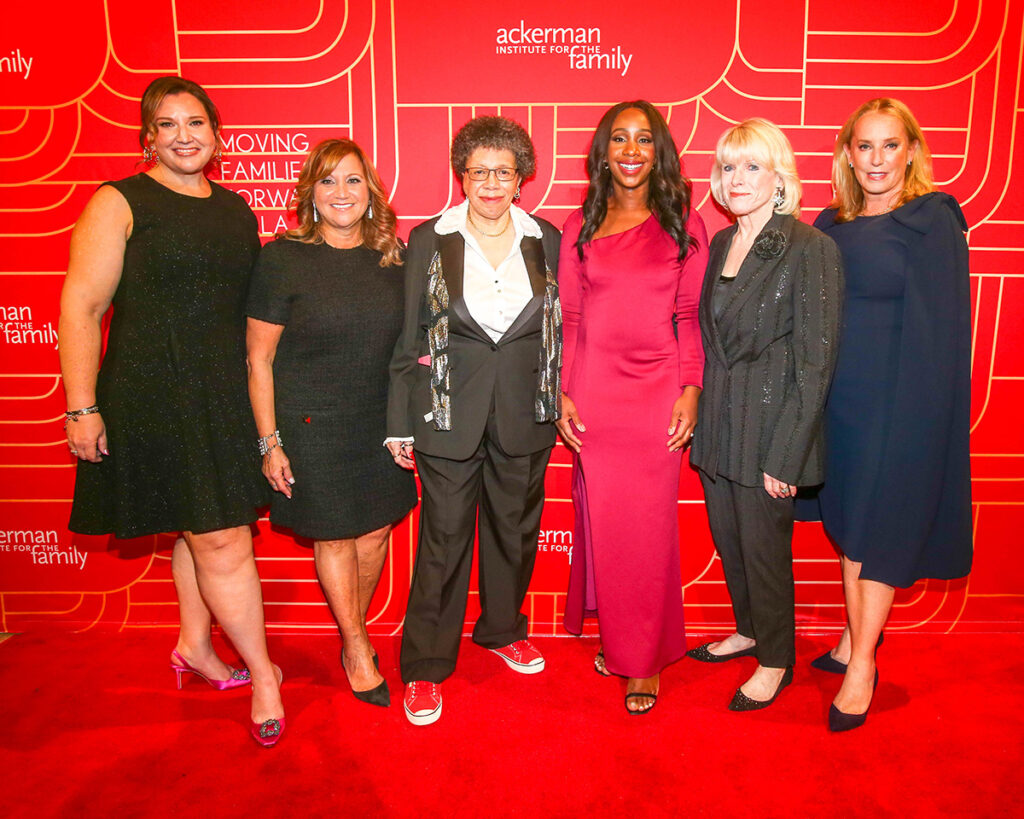 Pictured: Leslie Roberts, Deborah Werner, Beverly Greene, Abby Phillip, Jane Whitney Gruson, Martha Fling / Credit: BFA Photo

Beverly A. Greene, PhD, ABPP
2022 Gala Honoree
Board Certified in Clinical Psychology; American Board of Professional Psychology Fellow; American Psychological Association, Academy of Clinical Psychology Professor of Psychology, St. John's University; Mental Health Pioneer, Advocate, and Scholar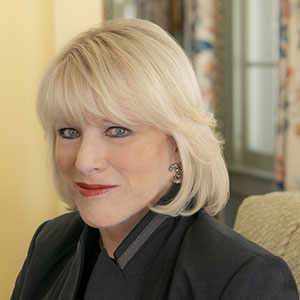 Jane Whitney Gruson
2022 Gala Honoree
Host of PBS's "Common Ground with Jane Whitney"
Mental Health Advocate and Democracy Activist

Abby Phillip
2022 Gala Host
Anchor and Senior Political Correspondent, CNN
Mattos Paschal
2022 Gala Auctioneer
Senior Sale Coordinator, Christie's
Gala Chairs and Benefit Committee
We are grateful for our wonderful Gala Chairs and for the generosity of our Benefit Committee
Chairs:
Leslie Roberts
Deborah Werner
Honorary Chairs:
Gisselle Acevedo
Lois Braverman
Linda Dishy
Jane and Bill Donaldson
Alan Koenigsberg and John Dotto
Mike and Jacquelyne Love

Paula K. Oppenheim
Jodie Patterson
Judy Stern Peck
Kate Snow
Diane Warren
Lauren Waterman
Vice Chairs:
Jeannie Ackerman Curhan and Joseph C. Williams
Jane and Bill Donaldson
Martha Fling
Sandra and George Garfunkel
Thomas Graham Kahn
Paula K. Oppenheim
Imke and Benek Oster
Leslie Roberts and Andrew Freedberg
Susan and Ira Sallen
Sheri Sandler
Janine Weisenbeck
Deborah Werner
Jane Whitney and Lindsey Gruson
Benefactor:
Jane and Bill Donaldson
Paula K. Oppenheim
Sponsor:
Deborah Werner
Jane Whitney and Lindsey Gruson
Patron:
Jeannie Ackerman Curhan and Joseph C. Williams
Martha Fling
Sandra and George Garfunkel
Thomas Graham Kahn
Imke and Benek Oster
Leslie Roberts and Andrew Freedberg
Susan and Ira Sallen
Sheri Sandler
Janine Weisenbeck
Champion:
Clyde and Diane Brownstone
Michael & Jacquelyne Love
Advocate:
Linda Dishy
Epstein Partners, UBS Private Wealth Management
Al Feliu and Susan Hobart
Kramer Levin Naftalis & Frankel LLP
Elaine and Ken Langone
Judy Stern Peck
Roth-Dishy Family
Lois and Arthur J. Stainman
Ethan Wohl and Leslie Meek-Wohl
David Yount and Erica Hill Yount
Allen Zwickler
Friend:
Julie Bailey
David Beck and Lillesol Kane
Lois Braverman
Michael Dennis and Katherine Wenning
Adam T. Douberly
Anne Sutherland Fuchs
Hope Kelaher
Alan Koenigsberg and John Dotto
Joann Lang
Anna Lee and Paul Rougebec
Lisa Leon
Louis & Anne Abrons Foundation
Ellen and Sam Newhouse
Nicole and Emilie Poteat
Bob and Shari Ruckh
Arnold and Joanne Syrop
Katrina vanden Heuvel
Nathan and Shana Wasserman
Listing as of September 29, 2022, 5:00 pm (ET)