Moving Families Forward Gala: We Are Family.

Join us for our annual Moving Families Forward Gala at The InterContinental New York Barclay on Monday, October 21, 2019. Together we will celebrate with Emcee Abby Phillip, CNN White House correspondent and music by Chevy & Friends. We Are Family.
Date & Time:
Monday, October 21, 2019
6:00 pm | Cocktails & Silent Auction
7:00 pm | Dinner & Program
Location:
The InterContinental New York Barclay
111 East 48th Street
New York, NY 10017
[View on Map]
Information / Inquiries:
Buckley Hall Events:
Ph. (914) 579–1000
ackermangala@buckleyhallevents.com
Tickets & Tables
Tickets & Tables:
Contributions
Gala Contributions:
Journal Ads
Journal Ads (Print and Digital Opportunities):
All ads are black and white and should be sent as high resolution PDFs to ackermangala@buckleyhallevents.com.
Deadline for receipt of ads is October 4, 2019.
Honorees
Honorees:
Christina Ackermann
Executive Vice President, General Counsel, Bausch Health
Ackerman Courageous Leadership Award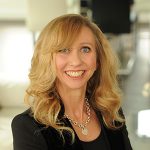 Christina Ackermann is a senior leader and member of the Bausch Health Executive Committee. She is a strategic, business oriented leader with high ethical standards, a passion for diversity, and extensive international legal and business experience. Ms Ackermann is fluent in four languages and has lived around the world, including Germany, Italy, Tunisia, Canada, USA and Switzerland. Ms Ackermann has been recognized throughout her career as a strong leader, and most recently by the Financial Times as one of the top 20 2019 General Counsels globally.
Read Full Bio

Christina Ackermann joined Bausch Health as Executive Vice President, General Counsel, in August 2016. In this role, she is responsible for the company's worldwide legal affairs including intellectual property, compliance, global security and enterprise risk management. Prior to Bausch Health, Ackermann was part of the Novartis group of companies for 14 years, most recently serving as Senior Vice President, General Counsel for Alcon, where she was responsible for the for the legal, intellectual property and compliance functions.

Previously, she served as Global Head, Legal and General Counsel at Sandoz, the generics division of Novartis, from 2007 to 2012. She joined Novartis Pharma in 2002 as Head, Legal Technical Operations and Ophthalmics, and assumed the role of Head Legal General Medicine in July 2005. Before Novartis, Ackermann served in Associate General Counsel roles with Bristol Myers Squibb and DuPont Pharmaceuticals, as well as in private practice, where she focused on securities, and mergers & acquisitions. Ackermann attended York University, Toronto, Canada, for her undergraduate studies, focusing initially on fine arts and later moving into mathematics and political sciences. Ackermann also attended Queen's University, Kingston, Canada, where she obtained her LL.B., and King's College at the University of London, UK, where she obtained a Post Graduate Diploma in EC Competition Law.

Ms Ackermann often is a speaker at various Conferences, Continuing Education Events and other events; most recently at (i) PLI: Doing Deals 2019: The Art of M&A Transactional Practice, (ii) Key Note Speaker @ 2018 Women's Life Sciences Summit, and (iii) 2019 Women's Power Summit on Law and Leadership on April 12, 2019 at the University of Texas, Austin Law School.
---
Ashley De La Rosa
Actress, Advocate
Ackerman Diversity & Inclusion Award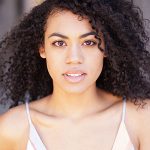 Ashley De La Rosa is thrilled and humbled to be an honoree at this year's gala. You can currently see Ashley on Broadway as Janelle Woods in Beautiful The Carole King Musical. Her recent credits include: Mean Girls on Broadway (standby for Regina George and Gretchen Weiners), Beautiful The Carole King Musical 1st National Tour (swing), and the RENT National Tour (swing u/s Mimi, Joanne). Television credits: Top 12 on NBC's The Voice Season 2.
Read Full Bio

Her passions include fostering dogs, writing music, and community outreach with a focus on mentoring young women of color. She's an active supporter of diversity in the arts and the destigmatization of mental health across all races, classes, age groups, and gender identities.
---
Tamsen Fadal
12-Time Emmy-Winning Anchor, PIX11 News, & Host, "Broadway Profiles"
Ackerman Family Advocate Award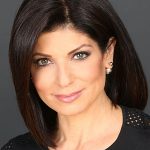 Tamsen Fadal is a twelve-time Emmy award-winning journalist and anchor of the PIX11 News in New York at 5pm, 6pm and 10pm. Prior to joining PIX11, Fadal was a correspondent for WCBS-TV, the CBS flagship station in New York. Tamsen has covered local, national and international stories including Hurricane Sandy, the Metro North train derailment, the Columbia Shuttle crash, the London bombings and the war on terror.
Read Full Bio

In 2002, she traveled to Afghanistan and was embedded with the American troops during the war. Additionally, Tamsen reported during Operation Enduring Freedom from Air Force bases in London and Germany.

Tamsen is the executive producer and host of "Broadway Profiles" for The Broadway Channel. A longtime theater fan, Fadal made her Broadway debut in "Chicago" the musical in January 2010, followed by on-stage debuts in Broadway's "In the Heights" and "Rock of Ages."

In 2014 and 2016 Tamsen received Emmy Awards for Best On-Camera Achievement as a News Anchor/Host. She has also garnered Emmy Awards for her Political News Special "Remembering Ed Koch" and Arts Programming for her "Backstage On Broadway" theater series. In 2005 she was honored with an Emmy Award for her work as an Investigative Reporter.

Tamsen, a Lebanese-American, is passionate about empowering women and has appeared on "The Talk," "Today Show," "Good Morning America," Lifetime, A&E and "The CBS Early Show" in support of this mission. She has co-authored three self-help books, her latest, The New Single: Finding, Fixing and Falling Back In Love With Yourself, seeks to help women emerge from a big life change with confidence, grace and a recipe for self-care.

Born in Concord, Massachusetts, Tamsen graduated from University of South Florida with a bachelor's degree in Broadcast Journalist. She currently lives in New York City.
---
Maria Hinojosa
Founder & President, Futuro Media Group; Anchor and Executive Producer, "Latino USA"
Ackerman Humanitarian Award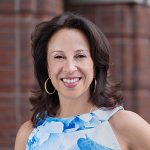 As a reporter who was the first Latina in many newsrooms, Maria Hinojosa dreamt of a space where she could create independent, multimedia journalism that explores and gives a critical voice to the diverse American experience. She made that dream a reality in 2010 when she created Futuro Media Group, an independent, nonprofit organization based in Harlem, NYC with the mission to create multimedia content for and about the new American mainstream in the service of empowering people to navigate the complexities of an increasingly diverse and connected world.
Read Full Bio

As the Anchor and Executive Producer of the Peabody Award-winning show Latino USA , distributed by NPR, as well as Co-Host of In The Thick, the Futuro Media's new political podcast, Hinojosa has informed millions about the changing cultural and political landscape in America and abroad. She is also a new contributor to the long-running, award-winning news program CBS Sunday Morning and a frequent guest on MSNBC.

Hinojosa's nearly 30-year career as an award-winning journalist includes reporting for PBS, CBS, WNBC, CNN, NPR, and anchoring the Emmy Award winning talk show Maria Hinojosa: One-on-One. She is the author of three books and has won dozens of awards, including: four Emmys, the John Chancellor Award, the Studs Terkel Community Media Award, two Robert F. Kennedy Awards, the Edward R. Murrow Award, and the Ruben Salazar Lifetime Achievement Award. She has been honored multiple times by Mayor David Dinkins, officially proclaimed with her own day in October by Mayor De Blasio and been awarded by People En Espanol as one of the 25 most powerful women. Additionally, Hinojosa was the first Latina to anchor a PBS FRONTLINE report: "Lost in Detention" which aired in October 2011 and explored abuse at immigrant detention facilities, garnering attention from Capitol Hill as well as both the mainstream and Spanish-language media.

As a reporter for NPR, Hinojosa was among the first to report on youth violence in urban communities on a national scale. During her eight years as CNN's urban affairs correspondent, Hinojosa often took viewers into communities rarely shown on television. At Futuro Media, Hinojosa continues to bring attention to experiences and points of view that are often overlooked or underreported in mainstream media, all while mentoring the next generation of diverse journalists to delve into authentic and nuanced stories that impact their communities. She speaks and teaches across the country at such esteemed Schools as DePaul University in Chicago, Harvard Kennedy School in Boston, MA and Barnard University in NYC.

A Mexican immigrant herself, Maria Hinojosa speaks not only truly from the heart but also from her own experiences. She has become a leader as one of the loudest voices telling the untold stories for those who need to be heard.
---
Kate Snow
Anchor, "NBC Nightly News" Sunday Senior National Correspondent, NBC News
Ackerman Champion of Hope Award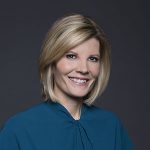 Kate Snow, is the anchor of "NBC Nightly News" Sunday and an award-winning Senior National Correspondent for NBC News. Her reporting appears across all platforms of NBC News and MSNBC. She currently contributes regularly to ""Nightly News with Lester Holt," "TODAY," and "Dateline NBC". From 2015-2017, Snow also anchored a weekday news program on MSNBC, which featured newsmakers and fast-paced political coverage.
Read Full Bio

Snow is perhaps best known for insightful stories that make an impact. In 2018, Snow sat down exclusively with Andrea Constand, who broke her 13-year silence about the case that led to Bill Cosby's conviction. That Dateline hour followed Snow's 2015 Dateline special with 27 Bill Cosby accusers in one room, which won both Emmy and duPont awards. Her 2015 series about transgender children was called a "phenomenon," as millions of people watched a video about 5-year-old Jacob that went viral on social media, and millions more watched stories on Nightly News and TODAY. Her Emmy-winning 2014 series, "Hooked: America's Heroin Epidemic," put a human face on a public health crisis, prompted congressional hearings and legislative action, and was praised by drug policy organizations. Snow's investigative reports on texting while driving and concussions among young female soccer players sparked national conversations.

Snow has also covered politics throughout her career, including five presidential elections, the White House and Congress. She has interviewed a wide range of newsmakers, from President Obama to Bono; Jeff Bezos to Ringo Starr. She pointedly questioned President Bill Clinton in his first interview after his wife lost the 2008 nomination. But she can just as easily sing a tune with Rick Springfield.

Prior to joining NBC News in 2010, Snow was the anchor of the weekend edition of ABC's "Good Morning America" for six years. Previously, she was a White House correspondent for ABC News and a Congressional Correspondent for CNN.

Snow is the wife of radio host Chris Bro and proud mom of Zack and Abby. She is a graduate of Cornell University and holds a Master's degree in international affairs from Georgetown University's School of Foreign Service. She works closely with many charitable organizations including Big Brothers Big Sisters of America and the American Foundation for Suicide Prevention.
---
Ackerman Social Work & Diversity Program
Legacy Honor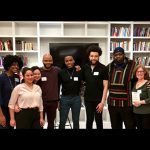 Although the number of families of color in the United States continues to grow towards a predicted 48 percent of the population by 2050, only four percent of family therapists nationally are therapists of color. The goal of the Social Work and Diversity Program is to train a critical mass of family therapists of color who are capable of providing family therapy services to diverse communities, and to provide leadership in bringing the family systems perspective to community-based agencies and graduate training institutions.
Read Full Description

Second year social work graduate students begin with a one-year internship at Ackerman and then continue in Ackerman's four-year advanced post-graduate family therapy training program. Partners in the program, the Silberman School of Social Work at Hunter College, the NYU Silver School of Social Work, and the Columbia School of Social Work report that Ackerman's Social Work and Diversity Internship is one a highly sought-after field placement. Graduates of the program move into leadership and clinical positions serving diverse populations.
Talent & Special Guests
Talent & Special Guests:
Abby Phillip
CNN White House Correspondent
Emcee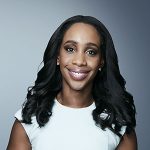 Abby Phillip is a CNN White House Correspondent based in Washington, D.C. She joined the network in 2017 to cover the Trump Administration
Phillip joined CNN from The Washington Post where she most recently served as a national political reporter, covering the White House. While at The Washington Post, Phillip wrote on a wide range of subjects related to the Trump White House, including efforts to repeal and replace the Affordable Care Act, the president's overseas trip to Poland and Germany for his first G-20. As a campaign reporter during the 2016 election Phillip extensively covered Hillary Clinton's presidential campaign.
Read Full Bio

Phillip was also a general assignment reporter for the Washington Post, where she covered domestic an international news including the tragic Charleston, S.C. and San Bernardino massacres. Before joining the Washington Post, Phillip was a digital reporter for politics at ABC News. She has also covered the Obama White House for POLITICO as well as campaign finance and lobbying.

Phillip was raised in Bowie, Md. and is a graduate of Harvard University with a degree in Government. She currently lives in Washington with her husband.
---
Judy Gold
Comedian, Actor, Writer
Auctioneer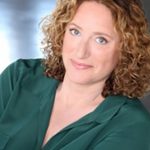 Judy has had stand-up specials on HBO, Comedy Central and LOGO. She has written and starred in two critically acclaimed, Off-Broadway hit shows: The Judy Show – My Life as a Sitcom (Outer Critics Circle Nomination), and 25 Questions for a Jewish Mother (GLAAD Media Award – Outstanding NY Theater, Drama Desk Nomination – Actor).
Read Full Bio

Judy received rave reviews as Gremio in The Public Theater's all female production of The Taming of The Shrew for Shakespeare in the Park. She also co-starred in Off-Broadway's Clinton! The Musical, and Disasater! The Musical.

Judy is a regular on Comedy Central's new series This Week At The Comedy Cellar. She has also appeared on The Late Show with Stephen Colbert. Judy has been seen on the reboot of Murphy Brown, has recurring roles on Netflix's Friends From College and TBS' Search Party and was on the Showtime series I'm Dying Up Here. Judy was featured in Woody Allen's series Crisis In Six Scenes on Amazon, and also appears on the hit web-series The Other F Word on Amazon Prime. Other most recent TV appearances include guest-starring roles on Broad City, Louie, The Unbreakable Kimmy Schmidt, The Jim Gaffigan Show, Inside Amy Schumer, Difficult People, 30 Rock, and 2 Broke Girls. From 1999-2010, Judy was the host of HBO's At The Multiplex With Judy Gold. Judy also won two Emmy awards for writing and producing The Rosie O'Donnell Show.

Judy has made numerous appearances on The Wendy Williams Show, The View, The Today Show, and The Steve Harvey Show.

She has written for The New York Times, Huffington Post, CNN.com. She is also a talking head on MSNBC as well as CNN. She is the host of the hit podcast, Kill Me Now, on iTunes.
---
Chevy & Friends
Live Music
Chevy Chevis is a performer from New York who has shared the stage with Beyonce, Chaka Kahn, Madonna, Ariana Grande, Adele, Mary J. Faith Evans, One Republic, Imagine Dragons, Diddy, Ne-Yo, Shakira, Common, J.Lo, and more. Chevy grew up singing with a gospel family group The Chavis Family where the love affair with music and all things related began.
LaChanze
Guest Presenter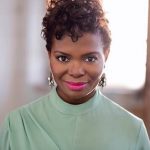 LaChanze will be presenting the Ackerman Family Advocate Award to Tamsen Fadal. LaChanze, theTony, SAG, and Emmy winning actress, stepped onto the stage 27 Broadway seasons ago, emerging as one of its brightest stars and voices.
Read Full Description

She made audiences sit up and take notice, giving the original production of Once On This Island its beating heart, creating the role of lovelorn peasant girl Ti Moune. Armed with her incomparable gift for dramatic storytelling and soaring vocal prowess, she won a Tony Award for giving a voice to Celie, the unlikely heroine of Alice Walker's The Color Purple, in the musical's original staging. Shortly after, she nabbed an Emmy Award for her riveting performance in PBS's Handel's Messiah Rocks: A Joyful Noise and a SAG Award for Outstanding Performance by a Cast in a Motion Picture in the award-winning film The Help.

During the 2018 Broadway season, LaChanze brought the magic to audiences again with her high voltage performance as Diva Donna in Summer: The Donna Summer Musical.

With an endless list of television, film and theatre credits, LaChanze will take to the stage in the world premiere of Pulitzer Prize Winner Lynn Nottage's The Secret Life of Bees. The musical adaptation of Sue Monk Kidd's novel will begin previews on May 12th at the Atlantic Theater Company ahead of its official opening on June 13th.

When not on stage, LaChanze takes her one-of-a-kind, one-woman show, Feeling Good, to popular venues, touching the hearts of audiences worldwide. This electric and highly praised tour mixes the perfect blend of emotional intensity with sultry vocals, leaving onlookers feeling every pain, joy, and excitement, all through an autobiographical journey of her life with music and words. LaChanze is the proud mother of two teenage daughters.
Gala Committee
Gala Committee:
Gala Co-Chairs
Leslie Roberts
Deborah Werner
Honorary Chair
Jeanette Monninger
Gala Dinner Committee
Gisselle Acevedo
Martha Fling
Victoria R. Kahn
Gisella Lemos
Nicole Poteat
Janine Weisenbeck
Corporate Sponsors