Family Engagement and Acceptance Training (FEAT)
A free year-long didactic and clinical training in family therapy with transgender and gender non-conforming youth
Family Engagement and Acceptance Training (FEAT)​
A free year-long didactic and clinical training in family therapy with transgender and gender non-conforming youth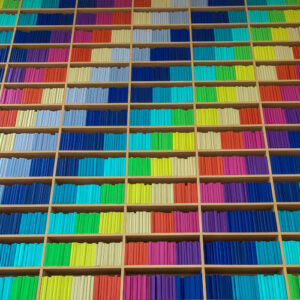 The Ackerman Institute's Gender & Family Project (GFP), The NYC Unity Project, and the Administration for Children Services (ACS) have joined forces to increase NYC's capacity for family engagement and acceptance for TGNC youth. GFP is recruiting up to 6 NYC-based LGBTQ clinicians for the Family Engagement and Acceptance Training (FEAT); a year-long didactic and clinical training in family therapy with transgender, gender non-conforming, and nonbinary (TGNCNB) youth. Pending the finalization of funding from ACS and the Ackerman Institute, all program fees and tuition are fully covered for FEAT participants.
Applicants must meet the following criteria:
Identify as LGBTQ+
Hold licensure as a NYS mental health professional (LMSW, LCSW, etc.)
Provide clinical services, at least part time, in an agency or CBO in one of NYC's five boroughs.
BIPOC clinicians are strongly encouraged to apply.
The FEAT program is scheduled to start in September 2024 and includes two components:
The Ackerman Institute's Foundations in Family Therapy course which meets virtually for 30 classes starting September 2024. Course meeting time is Mondays from 5:00 – 8:00 pm EST.
A Live Clinical Supervision course specializing in family therapy with TGNCNB youth. This virtual 30 class course meets on Tuesdays from 5:00 – 9:00 pm EST. Using the knowledge of family systems gained from the Foundations of Family Therapy course, trainees use a teletherapy platform to observe and work as part of a treatment team with families with live supervision. This Live Clinical course includes an emphasis on models of care for working with LGBTQ youth, as well as clinical framework, interventions and clinical tools for working with TGNCNB youth and their families. Trainees will also explore their own family's culture of origin and its effect on practice. This course includes review of trainees' video-recorded sessions to increase clinical skills and address relevant personal issues.
Submissions may be a maximum length of two typed pages, uploaded as a single PDF or Word document.
Applicants will be required to attend a remote, group interview with the Ackerman admissions committee.
Family Engagement and Acceptance Training (FEAT) Course Dates
Classes begin in September 2024.
All sections meet in Eastern Time (EST).
Foundations Section
Mondays | 5:00 pm – 8:00 pm (online)
Live Clinical Section
Tuesdays | 5:00 pm – 9:00 pm (online)
Pending funding, for the FEAT program is free. 
Successful completion of the FEAT program qualifies as completion of Ackerman's Dual Program, making trainees eligible to apply for the Clinical Externship in Family Therapy upon completion. Should FEAT graduates choose to continue training at the Ackerman Institute after completing the FEAT program, tuition for the Clinical Externship will be their responsibility. They may also apply for financial aid at that time, but this is not guaranteed. 
Learn more about our Clinical Externship in Family Therapy
To be considered for the Family Engagement and Acceptance Training, candidates must complete the application by June 30, 2024.