Social Work and Diversity Program
Created in 1992, the Ackerman Institute's Social Work & Diversity Program has trained more than 170 therapists of color. The program partners with the Silberman School of Social Work at Hunter College, the NYU Silver School of Social Work, and the Columbia School of Social Work.
Graduates of the program work locally, nationally, and internationally in community agencies, hospitals and academic institutions.
Although the number of minority families in the United States continues to grow towards a predicted 48% of the population by 2050, only about 18% of family therapists are BIPOC1.
The primary goal of the Social Work and Diversity Program is to train a critical mass of family therapists of color who can provide family therapy services to New York area's diverse communities, and also to provide leadership in bringing the family systems perspective to community based social service agencies and graduate training institutions.
Second year social work graduate students begin with a one-year internship at Ackerman and continue in Ackerman's post-graduate family therapy training program. Partners in the program, the Silberman School of Social Work at Hunter College, the NYU Silver School of Social Work, and the Columbia School of Social Work report that Ackerman's Social Work and Diversity Internship is one of the most highly sought-after field placements. Graduates of the program move into leadership positions in community based agencies serving diverse populations.
In 2019, the Social Work & Diversity Program was recognized with the Ackerman Legacy Honor at Ackerman's 13th Annual Moving Families Forward Gala.
1. Data from the US Census Bureau ACS PUMS 5-Year Estimate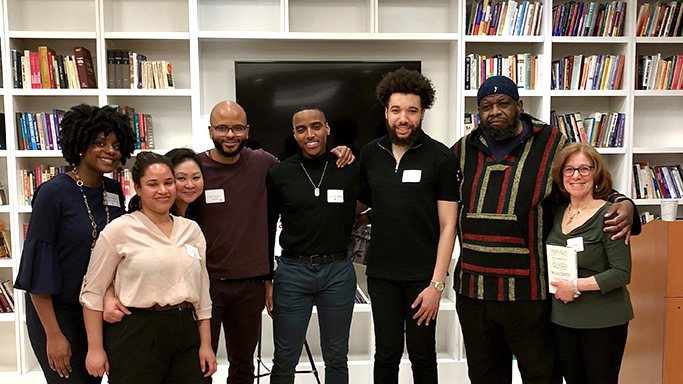 Faculty of the Social Work & Diversity Program
History of the Social Work & Diversity Program
Written by Laurie Kaplan, Founding Co-Director of the Social Work & Diversity Program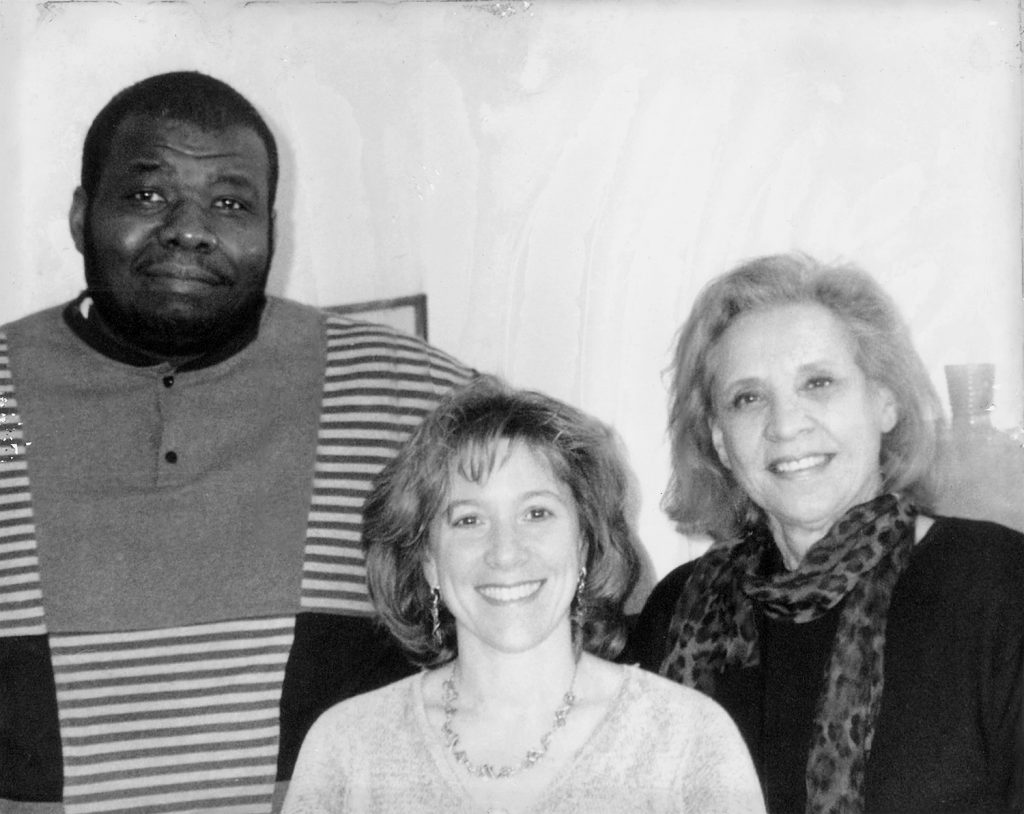 In 1992, there were only two students and two faculty members of color at the Ackerman Institute. Nationally, only 4% of couple and family therapists were of color. Families of color and white families were being treated almost solely by white professionals. Our field's theoretical base was strongly influenced by its dominant white membership and lacked the knowledge, lived experience and expertise of professionals of color. This underrepresentation impeded the development of a community of multiracial professionals tackling the problems that families face and did little to reduce racial bias in our society.
To address this, Sippio Small proposed to colleagues Laurie Kaplan and 
the late Ruth Mohr that we create 
a training program for students of color that would significantly 
begin to diversify Ackerman's student population. We researched recruitment strategies for students of color in social work and discovered that essential ingredients for success were: early recruitment, mentorships, and financial and emotional support. Mr. Small emphasized the importance of recruiting students of color while they were still in graduate school and also suggested enlisting the help of Arthur Maslow, a former faculty member and board member who agreed to provide initial start up funds. It cannot be emphasized enough the importance of that support. The Maslow family's ongoing steadfast commitment to this program has been integral to its survival.
In 1992, the Social Work and Diversity Program was born. Columbia, NYU, 
and the Hunter Schools of Social Work agreed to partner with us and send us two second year graduate students from each school per calendar year. The program was designed
 to begin as a one-year internship
 in the second year of a master's level graduate school of social work program. Upon graduation from the universities, students would be invited to continue at Ackerman for an additional 4 years of postgraduate training and would be provided with financial assistance to do so.
As a multi-racial teaching team (African-American, White Jewish and White Mennonite) we committed ourselves to explore our different lived experiences with regard to race, class, power, privilege, and other identities. This was not always easy- and learning how to articulate our struggles with one another helped prepare us for the struggles of our students. It was challenging to be a group of students of color in a predominately white institution. In addition, although all students were of color, there would be many racial, cultural, sexual orientation, gender, and class differences among them. These differences would require exploration and provide opportunities to examine their relationships, which would also begin to expand their dialogue and influence their work with families.
Another goal of the program was to create the opportunity to become a community of professionals of color. Each 6-student cohort spends 14-21 hours a week with one another, giving up their weekends to see families as co-therapy teams, sharing their histories and the multiple identities they carry and developing a deeply shared intimacy with one another. Bi-annual alumni events enable students to stay in touch, network with one another, and enjoy and sustain their connection.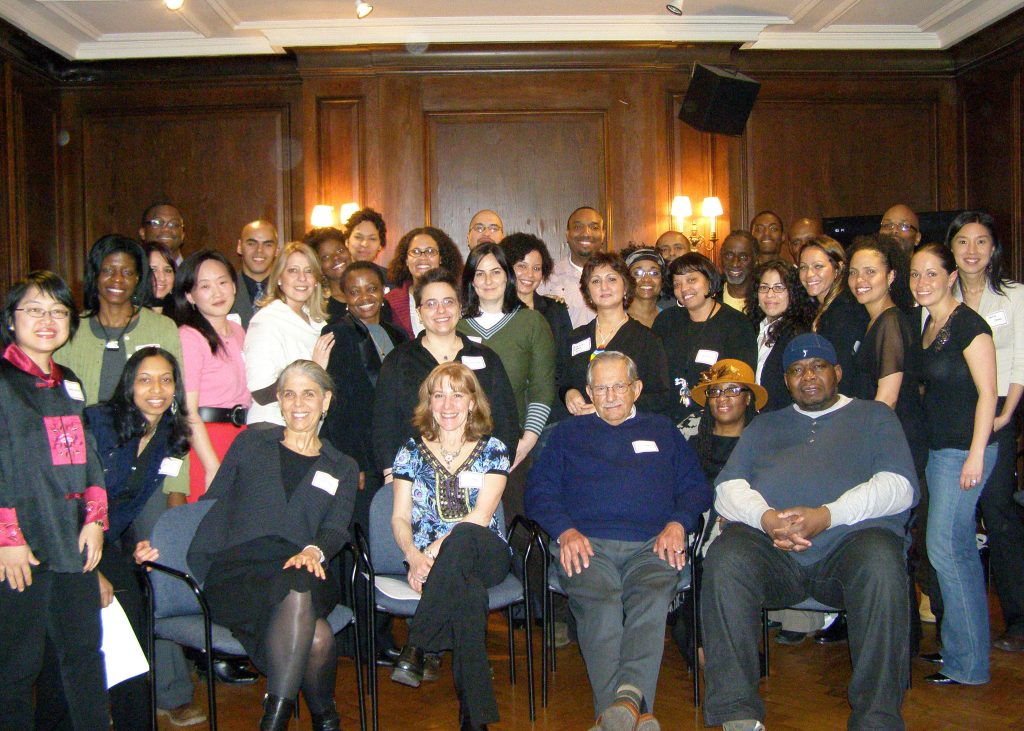 The Social Work and Diversity
 Program has been a vehicle to recruit and retain students of color, enabling a family therapy institution to reliably count on a slow but 
steady diversification of its student population and its faculty. A unifying premise that Small, Mohr, and Kaplan shared was that we believed that a change in organizational structure would set the stage for a paradigm shift in our institution's commitment to promote racial equity and justice. Simply put, increasing the numbers 
of professionals of color at the Institute would create the opportunity for new organizational structures and paradigms to evolve, and most importantly, to survive. These seeds bore fruit. As numbers of students increased, so did faculty of color. Over time, mentoring groups for students and faculty of color developed and these groups proved essential to the continuing development of a community of professionals of color and ongoing institutional change.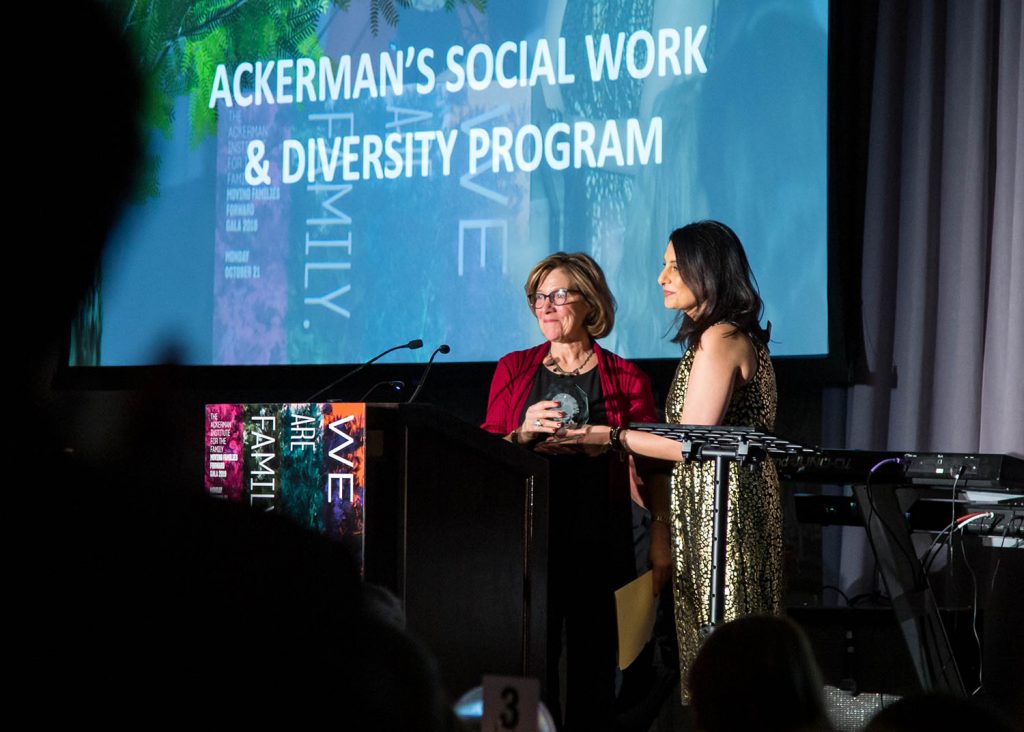 As of 2022, we have trained 170 students. Graduates of the program are working locally and nationally in community agencies, hospitals, and academic institutions. Nine graduates have become faculty members at the Institute and have made and continue to make a significant impact in how we think, how we teach, and how we work with families.
Laurie Kaplan and Sippio Small are deeply indebted to the late Ruth Mohr, who provided wise mentorship to them both, reminding them, during difficult times, that they were united in their commitment to social justice and to continue to mine their differences to deepen cross-racial understanding. In the years since her death, her unwavering faith in humanity's potential reminds all of us, even in the most difficult times, to soldier on.
Written by Laurie Kaplan, Founding Co-Director of the Social Work & Diversity Program
Support the Social Work and Diversity Program
We welcome your gift to ensure the Social Work and Diversity program remains vital and strong for years to come. Your donation will support all aspects of the program, including full scholarships for six students each year through the Arthur Maslow Scholarship Fund.