2017 Family Therapy Training Program Introduced at Ackerman Open House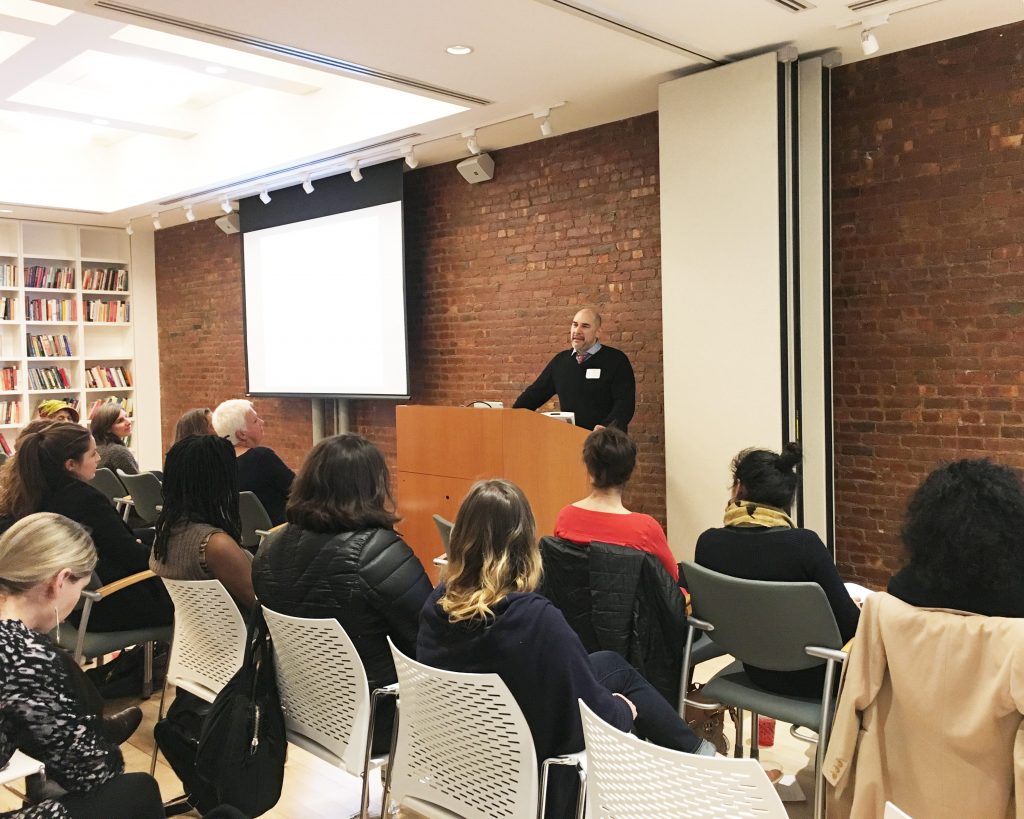 The Ackerman Institute for the Family opened its doors to prospective trainees this March at the 2017 Spring Open House, where mental health professionals were offered a unique opportunity to learn about the Institute's continuing education courses and post-graduate training program in family therapy.
Over 70 prospective trainees joined Ackerman faculty and students at this informational presentation held in the Institute's Carol Maslow Conference Room. The Open House program began with introductions by Walter Vega, Dean of Admissions, and Lisa Lavelle, Director of Training and Clinical Services, who are both graduates of Ackerman's training program in family therapy. Vega, who is a current faculty member in the Live Clinical Supervision course, spoke about his experience working with trainees and families at the Institute, and joined Lavelle in describing the educational and experiential benefits in enrolling in the core curriculum sequence.
Ackerman Faculty Members, Sarah Berland and Aquilla Frederick, and Fiona True provided further information about the core curriculum, and spoke about some of the opportunities for professional and personal development that are available to students and faculty at the Institute. After a family case presentation by Fiona True, current trainees Zahra Akram, Allison Drieves, and Susana Montesinos discussed their personal experiences as trainees, offering attendees a glimpse into academic life at the institute.
An informal reception followed the evening's presentations, where attendees enjoyed an opportunity to get to meet some of the faculty and trainees at the Ackerman Institute.
Ackerman class of 2018, we look forward to seeing you in September!