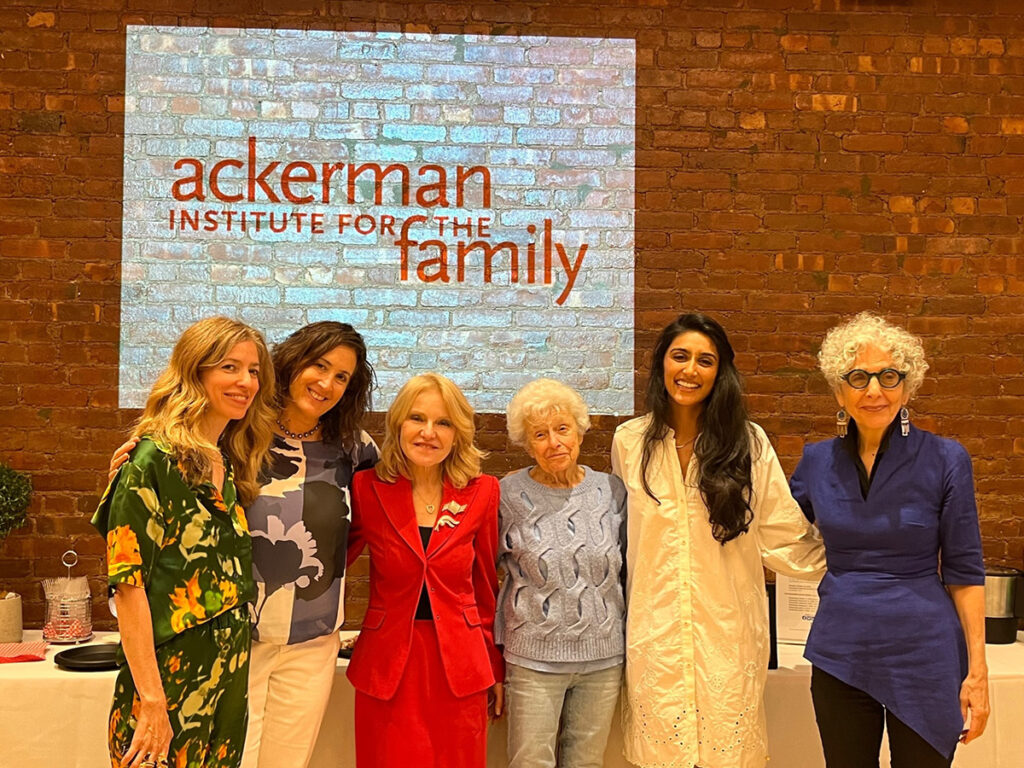 Congratulations to the 2023 winner of the Sandy Chernick Award of Excellence, Priya Bhanderi! Priya was nominated for demonstrating the humanity, skill, and exemplifying qualities we seek in an Ackerman-trained family therapist.
Priya is a graduate of Ackerman's Social Work & Diversity Program, Class of 2022, and will enter her second year of the Ackerman Clinical Externship Program in the Fall of 2023.
An award ceremony was held at the Ackerman Institute on June 21st where Priya's first-year externship supervisor, Catherine Lewis, spoke about Priya's therapeutic work and how she embodies Sandy's values and spirit. Alison Chernick, Sandy's daughter, spoke passionately about her mother and career as a therapist. Ackerman was pleased to welcome a group of Sandy's dedicated friends, who helped establish the award and spoke highly of Sandy and her legacy.
The Sandy Chernick Award of Excellence was created by the friends and family of Ackerman alumni, Sandy Chernick, to honor her memory and acknowledge the transformative impact of her externship at Ackerman on her professional and personal life. The winner of the Award embodies Sandy's humanity and clinical strengths, which include: Irreverence mixed with deep caring; Creativity; Compassion; Radical Genuineness; Intelligence; Knowledge, and; Great enthusiasm and love for clients and the discipline of couple and family therapy.
We are grateful for the support of our community for helping to create scholarships and training opportunities for the next generation of family therapists. The Ackerman Institute for the Family is a 501(c)(3) nonprofit organization – your support makes our work possible! Make a gift today to help us serve more families and train more clinicians who make a difference.