Professional Symposium
April 9, 2021 | 9:30 AM – 3:00 PM (ET)
4.5 CE Contact Hours
In this full-day professional symposium, we will celebrate themes of play and creative imagination in family therapy. Join us for innovative workshops highlighting relational approaches that enhance parent-child connections and bring forth family stories of pride and resilience.
This year's conference begins with a special 60th anniversary retrospective of the Ackerman Institute by Dr. Evan Imber-Black, followed by a keynote presentation by leading family play therapist, lecturer, innovator, and writer, Dr. Eliana Gil. In the afternoon, participants will attend a workshop of their choice led by Ackerman faculty researchers.
As part of our 60th anniversary, the celebration features a free pre-conference companion event for parents hosted by keynote speaker, Dr. Eliana Gil. This special evening event on April 8th will introduce play as a tool for parents to communicate with their children during times of stress and joy. The program is open to parents and mental health professionals alike.
The first 50 registrants to the conference professional symposium on April 9th will receive a limited edition Ackerman 60th Anniversary tote bag, created to celebrate this landmark year.
Keynote Presentation & Retrospective:
April 9, 2021 | 9:30 am – 12:00 pm (ET)
2.25 CE Contact Hours
Lighting the Match and Fanning the Flames: Inviting Spontaneity, Creative Imagination, Metaphor, and Play in Family Therapy
Dr. Eliana Gil, PhD, RPT-S, ATS,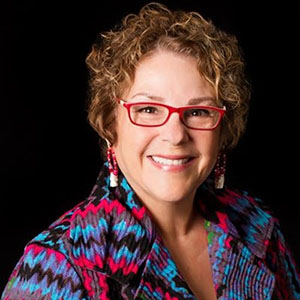 Families arrive to therapy with high or low expectations for positive outcomes. Their frustration and helplessness may be on full display as they describe specific concerns such as lack of communication, resentments, anger or worry, and frustration. They may not remember when things were better and they may not know how they got to this current unhappy place. They may articulate difficulties with general parenting, unique child behaviors, or a general sense that things are not working as smoothly as they could. Both couples and families may have built bad habits that need to be addressed, or they may have attachment issues that will need strengthening. Verbal therapy may feel limiting and un-inviting. This workshop will discuss how family and couple therapists can invite family members into an unexpected, novel set of interactions designed to elicit metaphors, engage playfully, and ignite their creativity and imagination. The outcome may be that they have novel interactions with each other that change their perceptions of possibilities. This work can elicit motivation for clients to make small and positive relational changes that increase their connection and sense of systemic health. A number of activities will be demonstrated and clinical material will be discussed.
60th Anniversary Retrospective with Dr. Evan Imber-Black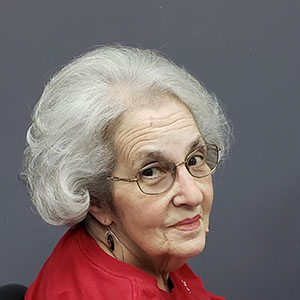 As part of the Ackerman Institute's 60th anniversary celebration, Dr. Evan Imber Black will present a special retrospective address on the history of the Institute. Founded in 1960, the Ackerman Institute for the Family is a pioneer in family therapy treatment, training and research. We invite you to celebrate with us as we reflect on six-decades of history, and look forward to the years ahead.
Evan Imber-Black, PhD, is a senior faculty member at the Ackerman Institute and the Director of Ackerman's Center for Families and Health. Evan is currently Professor and Program Director of the Marriage and Family Therapy Masters Program at Mercy College, and is Professor in the Department of Psychiatry at the Albert Einstein College of Medicine in the Bronx. Dr. Imber-Black was the editor of Family Process, the major scholarly journal in family systems research and family therapy from 2004-2011.
April 9, 2021
9:30 am - 3:00 pm
Dr. Eliana Gil, PhD, RPT-S, ATS and Evan Imber-Black, PhD
Description:

A link will be emailed to you one day before the event. Online events are held in Eastern Standard Time (EST).
We're sorry, but all tickets sales have ended because the event is expired.