Over the last several years, the convergence of race and sexuality has been given an increasing amount of attention by researchers and clinicians. Specifically, the number and quality of research studies devoted to Black relationships and sexuality has blossomed into shedding light into the nuances of intimacy negotiation. One medium, the Journal of Black Sexuality and Relationships (JBSR) has moved into its eighth year of publication and now contains over two dozen issues devoted to the continuum of sexual expression of persons of African descent. Issues of the JBSR typically address intimacy formation, maintenance, and severance; sexual decision making; various relationship constellations and how power is constructed; sexual identities; family hierarchies; etc. The literature in the journal over the years has influenced clinical interventions and has given relational and sexuality therapists an opportunity to provide sex positive recommendations that are culturally intuitive and sensitive.
Using the JBSR as a resource, this workshop illuminates some of the professional complexities of navigating race and sexuality with clients and supervisees. Case studies will be presented that highlight constructions of race, sexuality, and social justice.
Learning Objectives:
To discuss at least two challenges that emerge for some clinicians in discussing the convergence of race and sexuality
To discuss the importance and utility of using the JBSR as a research and clinical tool for discussing Black sexuality
To discuss potential issues of countertransference and how it may be influenced by notions of social justice
Presenter: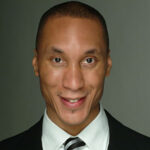 James Wadley, PhD is Professor and Chair of the Counseling and Human Services department at Lincoln University and Director of the Sex Therapy Program for Council for Relationships (Philadelphia, USA). As an AASECT certified Sex Therapist Supervisor and scholar-practitioner, he maintains a private practice in the States of Pennsylvania and New Jersey. He co-edited the book, The Art of Sex Therapy Supervision, and won AASECT's 2019 Book of the Year Award. His new book, The Handbook of Sexuality Leadership: Inspiring Community Engagement, Social Empowerment, and Transformational Influence (Routledge) carves a new path for sexuality educators, counselors, and therapists in that it serves as an invitation for re-conceptualizing the consultative roles that sexuality professionals engage in.
June 17, 2022
10:00 am - 1:00 pm
Description:

A link will be emailed to you one day before the event. Online events are held in Eastern Standard Time (EST).
We're sorry, but all tickets sales have ended because the event is expired.