Undocumented immigrants, unaccompanied minors, refugees and asylum seekers are among the most vulnerable populations in our legal system. These populations present complex mental health issues caused not only by the trauma of their migration, but a myriad of interrelated factors including, but not limited to, prior physical and psychological traumas, the loss of family and other support networks from their home country, the uncertainty of their future legal status and physical relocation.
Non-citizens and their families often require a psychological evaluation, written report and often testimony in support of immigration applications and court hearings. Therefore, collaboration between legal representatives and mental health professionals is critical to the success of immigrants' legal cases. Surprisingly, there is a scarcity of professional literature that addresses the need for this team work.
The purpose of this workshop is aimed to address this gap. We discuss how to work effectively with and on behalf of our non-citizen patients and their families. Our hope is that this webinar will encourage mental health providers to devote some of their time and expertise in taking on this worthy task of helping families navigate the complicated and intimidating legal process while improving collaboration between legal and mental health professionals.
Learning Objectives:
To explain the role that mental health professionals play in the immigration process and learn the basics to preparing written evaluations for immigrants facing deportation
To introduce participants to key signs of physical and psychological torture and abuse as well as to basic immigration law terms, procedures and applications
To provide useful techniques that will help build skills to conduct culturally and clinically sensitive examinations for those seeking their help by improving collaboration between mental health professionals and lawyers
Presenters: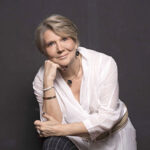 Jelisaveta Sanja Rolovic, PhD is a clinical psychologist and family therapist in private practice in New York City. As past Professor/Adjunct of Family Therapy at Teachers College/Columbia University, Clinical Faculty at NYU School of Medicine, Ackerman Institute Alumna and Visiting Scholar at University of Belgrade, she has taught courses and presented nationally and internationally on family therapy, immigration, sexual and war trauma. Born and raised in Belgrade/Yugoslavia, she uses her experiences as an immigrant to assist war affected populations that have endured torture, trauma and dislocation. In 2016, Sanja was awarded a UNICEF grant to address issues of child sexual abuse in her homeland, Serbia. In 2018, the UNICEF grant was extended to parallel work in Montenegro and, in 2020, in Bosnia/Republika Srpska.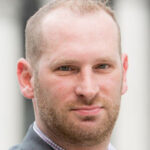 Joshua Bardavid, the principal attorney, has years of experience in immigration practice. He has successfully litigated hundreds of immigration cases, and has been lead counsel in several precedent setting appeals. Prior to working as an immigration attorney, he worked as a consultant to the United Nations High Commissioner for Refugees. Joshua was editor-in-chief of New York International Law Review and graduated cum laude from St. John's University School of Law. He has lived in Washington D.C., West Africa, and the Middle East. He currently lives in New York City.
December 10, 2021
10:00 am - 1:00 pm
Jelisaveta Sanja Rolovic, PhD and Joshua Bardavid, Esq
Location:

Online Event
Description:

A link will be emailed to you one day before the event. Online events are held in Eastern Standard Time (EST).
We're sorry, but all tickets sales have ended because the event is expired.