What informs our identity and practice as couples/family therapists? How do we decide what interventions to make with our clients? This workshop will introduce the concept of decolonization and discuss the impact of colonization by examining how it shapes and plays out in couples/family therapy. We will look at the role of the unconscious in the process of couple and family therapy and how clinicians can be complicit and collude in perpetuating systems of oppression.
The workshop will re-examine Euro-centric theories, techniques and modalities that may perpetuate oppressive normative cultural norms including race, caste, ethnicity, culture, gender, and sexuality. We hope to create space to challenge our conceptualization and find ways of working with couples and families without splitting off the socio-cultural political realities we live in. We will use case examples to illustrate our attempt at decolonizing ourselves and our praxis, individually, collectively and in the clinical space.
Learning Objectives:
To introduce the concept of normative unconscious process (Layton L.) between clients and therapists
To recognize and challenge normative unconscious processes in clinical practices that can/do perpetuate a system of oppression
To implement decolonizing unconscious into practice
Presenters: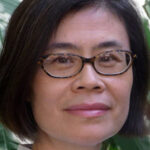 Yun Pang, LMSW is a psychodynamic psychotherapist and systemic family therapist based in India. In addition to her private practice, Yun also offers supervision and post-graduate training courses on couple and family therapy to psychologists and therapists in India. She teaches a graduate course on family therapy at Ambedkar University, New Delhi. Her work focuses on gender, culture, identity, and on developing a non-normative clinical practice. Yun is on the Board of the International Association of Couple and Family Psychoanalysis (IACFP). She has been a panelist and speaker at numerous events and conferences including those organized by the Center for the Study of Gender and Sexuality at NYU and IACFP.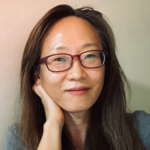 Eun K. Ahn, LCSW has a private practice. She specializes in working with cross cultural couples/families residing in multiple countries.
April 1, 2022
10:00 am - 1:00 pm
Yun Pang, LMSW and Eun K. Ahn, LCSW
Location:

Online Event
Description:

A link will be emailed to you one day before the event. Online events are held in Eastern Standard Time (EST).
We're sorry, but all tickets sales have ended because the event is expired.