Whether the participant is a "technoskeptic" or a "technoneccisist", this workshop will guide them through the fundamental tenets of DPT and the importance of co-play. Grounded in Prescriptive Play Therapy and the Therapeutic Powers of Play, a structure for the appropriate use and integration of digital tools will be discussed. Inclusion and accessibility are critical aspects of DPT and the well-rounded therapist will benefit from understanding this important topic in more depth. There is therapeutic value in the discussion of your client's interests, in the knowledge of such interests, entering their world and culture, and the inclusion of digital tools in play therapy. Digital play therapy is not about jumping on some trendy bandwagon; it is about appropriately incorporating cultural shifts and having a foundation for such inclusion.
Learning Objectives:
To investigate at least one Therapeutic Power of Play's core agent of change and how the graphic can be used to write clinical notes and inform collateral conversations
To evaluate the therapeutic properties of at least one iPad, Nintendo Switch, OR computer online program
To identify at least 2 types of clientele who would potentially benefit from the use of digital play therapy
Presenter: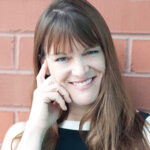 Jessica Stone, PhD, RPT-S is a licensed psychologist working in a private practice setting in Colorado. She has been a practitioner, professor, presenter, mentor, and author for more than 30 years. Dr. Stone has numerous publications to date including Integrating Technology into Modern Therapies, Game Play, Play Therapy Theory and Perspectives, Play Therapy and Telemental Health, and Digital Play Therapy in addition to numerous chapters in a variety of books. She has served as the president of the California Association for Play Therapy branch, the APT Leadership Academy Chair, on the Association for Play Therapy Nominations committee, is a member of the AutPlay and Digital Play Therapy Advisory Boards, and serves as an affiliate of the East Carolina University College of Education Neurocognition Science Laboratory.
September 23, 2022
1:00 pm - 4:00 pm
Jessica Stone, PhD, RPT-S
Location:

Online Event
Description:

A link will be emailed to you one day before the event. Online events are held in Eastern Standard Time (EST).
We're sorry, but all tickets sales have ended because the event is expired.