Couples in distress often get caught up in cycles of emotional reactivity, each blaming the other and seeing self as victim—a linear view. This workshop explores ways to identify and diagram the couple's dance using the Vulnerability Cycle Diagram. The therapist helps the couple understand the circular nature of their impasse, and the ways in which both are victims of and the (inadvertent) co-creators of the cycle. We will explore ways to identify and work with each partner's vulnerabilities and survival strategies, including their roots in the family of origin. The discussion will be informed by the latest research from interpersonal neurobiology, including the dynamics of emotion dysregulation, techniques for emotion regulation, and the tension between habits and change. We will consider larger cultural-contextual factors shaping couple distress. Dr. Fishbane's approach enhances partners' relational empowerment, including self-regulation, choice, living according to one's higher goals and values, and reaching for one's "best self."
Learning Objectives:
To identify & diagram the couple vulnerability cycle
To identify & work with the neurobiology of couple reactivity
To utilize interventions for change based on couple research & interpersonal neurobiology
Presenter: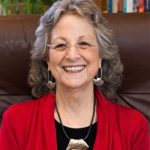 Mona Fishbane, PhD is Faculty and Former Director of Couple Therapy Training at the Chicago Center for Family Health. She is a clinical psychologist in New Jersey and Illinois. She is also the author of numerous articles and the book, Loving with the Brain in Mind: Neurobiology & Couple Therapy (Norton, 2013). She is the 2012 grant recipient of The Templeton Foundation. She was recognized by the American Psychological Association (Society for Couple & Family Psychology) with the 2017 Family Psychologist of the Year award.
October 8, 2021
10:00 am - 1:00 pm
Location:

Online Event
Description:

A link will be emailed to you one day before the event. Online events are held in Eastern Standard Time (EST).
We're sorry, but all tickets sales have ended because the event is expired.