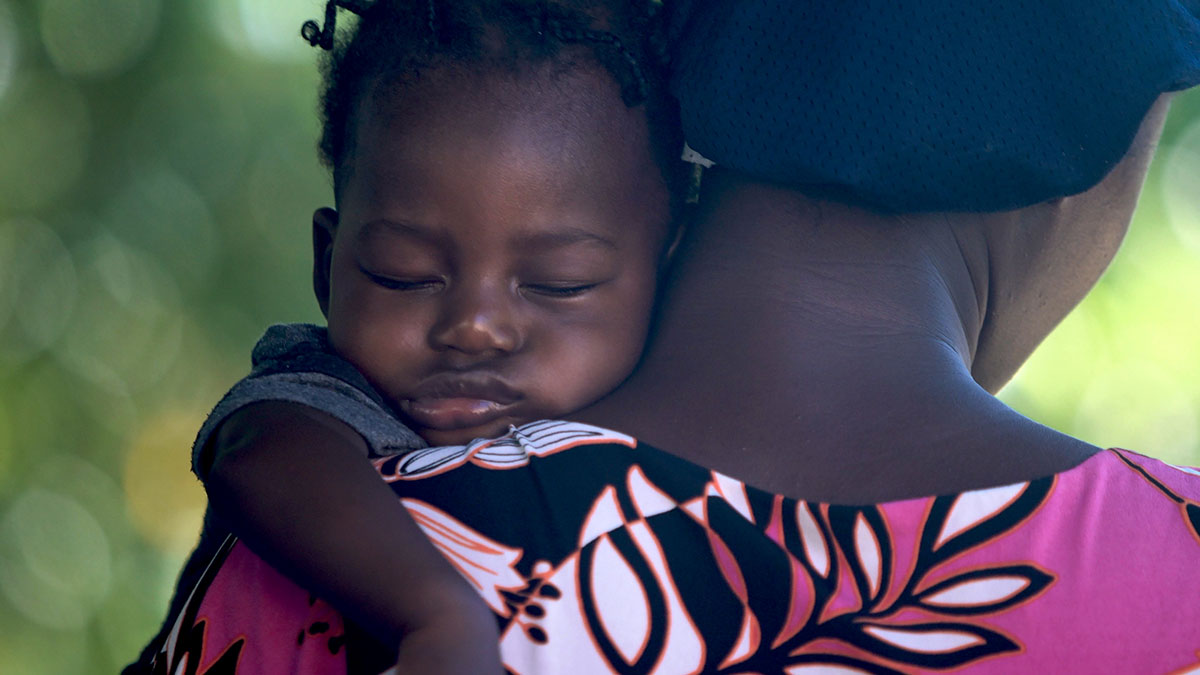 This panel discussion moderated by Ackerman Board Member and Clinical Psychologist, Dr. Beverly Greene, will explore the complex realities and psychological challenges confronting Black families in a violent and racist society. The program will highlight the role of women and mothers of Black sons, and discuss varying stressors when children enter different developmental stages. The panelists in this conversation are all mothers of Black children and will offer personal experiences and professional insight that will be helpful to therapists and families alike.
This program is presented by Ackerman Training in recognition and honor of Black History Month.
---
Program Description:
The presenters on this panel will explore the complex realities and psychological challenges confronting Black families in the continued nightmare of state sponsored violence expressed in police brutality and the disproportionate numbers of deaths of unarmed Black citizens that result, particularly young Black men. They will discuss their personal experiences meeting the psychological challenges to optimal mental health that historical and contemporary African American families have always faced and continue to face. A particular focus is on women who face as wives/partners of Black men and mothers of Black children, particularly Black boys in the face of continued police brutality and the structured genocide of widespread incarceration. The 'talk' is not one, but a series of conversations and behaviors that comprise an essential feature of socialization of Black children by their parents and other figures who participate in raising them. It is the core of how parents prepare Black children to be who they are in a racist society,  how to manage the realities of racism, and most importantly, how to survive with optimal mental health.
The panelists are all mothers of Black children and will delineate many of the negative and differential psychological effects of socially marginalized status on African American women who are affected both directly as targets and indirectly as close family members of males who are targets.  This presentation highlights the role of women, particularly but not exclusively as mothers (as well as other family members involved in the raising of the family's children) of Black sons who they are obliged to socialize  to be aware of their status as targets of legitimized, state sponsored violence at the hands of the police and law enforcement. Part of that socialization includes teaching their children behaviors organized around helping them to survive encounters with law enforcement in a social context where Black children are both adultified and dehumanized. It is in this context that Black children, particularly but not exclusively adolescent or burgeoning adult males are perceived as aggressive threats to the safety of others until proven otherwise. Differences in stressors when children enter different developmental stages will be discussed as well as the effects of these realities and practices that encourage  appropriate individuation and autonomy.
The historically hostile environment we refer to is transgenerational and intensified by a polarized and tumultuous political climate that gives license to more overt expressions of racism.  It is also heightened by the presence of technology  that makes it possible to document and publicize frequent episodes of police violence against Black citizens, as well as social media platforms and continuous news cycles that can overwhelm and traumatize people with a continual exposure of reported incidents of violence. We raise questions about the effect of these realities and the ubiquitous stressors inherent in being repeatedly exposed to and negotiating them. Such realities are significant and have important implications for psychotherapy with Black Americans in individual and family therapies. Broader social phenomena noted here are a part of the context in which parents of Black children raise them and as such therapies with Black families cannot view them in a decontextualized way.
Insight into the experiences of these women will hopefully enrich therapists' understanding of what they must consider if they are to deliver competent psychological services. Presenters will also offer their own ideas about what they think therapists who work with Black patients need to know if they are to be helpful to individuals who are negotiating these painful realities.
Learning Objectives:
Participants will be familiar with the phenomenon of racial battle fatigue, its underpinnings and its negative impact on the development of optimal mental health for African American Families.
Describe how African Americans face an intensification of the mundane and extreme effect of racism in our current turbulent political climate.
Develop strategies that can be used in psychotherapy to assist distressed clients.
Understand the impact of historical and contemporary manifestations of state sponsored violence reflected in the excessive force used in interactions between unarmed African Americans and the police as well as the psychological effects of these trends on the mental health and  everyday lives of African Americans.
Moderator: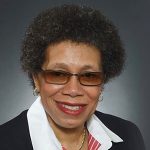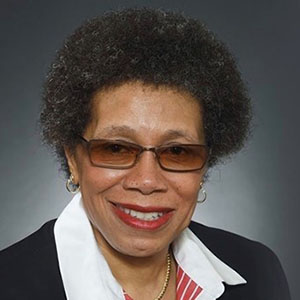 Dr. Beverly Greene, is a Board Certified Clinical Psychologist and Professor of Psychology at St. John's University. She is a fellow of the American Psychological Association and the Academy of Clinical Psychology, and is the author of over 100 publications in the psychological literature of which 12 are the recipients of national awards for their distinguished contributions to that literature. She is the recipient of 40 national awards, and two APA Presidential Citations for distinguished contributions to feminist psychology, the psychological study of the intersectionality of race, gender and sexual orientation, the illumination of the lives of people often invisible to psychology and creating a body of scholarship and practice that leads to social justice increasing psychology's multicultural competencies. She is featured on the Mental Health America web list of Black Pioneers in Mental Health.
Panelists:
Christina Pasley-Bailey, MA, Director of Administration for the School of Arts and Sciences, Deans Office and Diversity, Equity and Inclusion Administrative Representative for the School of Arts and Science at Rutgers University.   She is currently at work on a text, Intentional Parenting: Raising Woke Black Children in Turbulent Times. She is the wife of a law enforcement officer and the mother of a daughter and two sons.
Dr. Natalie Byfield is a Professor in the Department of Sociology and Anthropology at St. Johns University. Her overall research focuses on the role of language in society and how the powerful and those with less influence use language to shape their world. It explores media in society, cultural studies, social theory, and the codetermined nature of race, gender and class formations.  She is the founding Director of the Institute for Critical Race and Ethnic Studies. Prior to her work at St. Johns she spent close to a decade working as a journalist in New York City where her work appeared in Time magazine, the Daily News, the American Lawyer, New York Law Journal and New York Woman. Dr Byfield covered the Central Park 5 story for the New York Daily News and is the author of : Savage Portrayals: Race, Media and the Central Park Jogger Story. She is the mother of two sons.
Dr. Manouchkathe Cassagnol is an Associate Clinical Professor in Clinical Health Professions and Clinical Specialist for Cardiovascular Pharmacotherapy at Nassau University Medical Center as well as the Executive Director of the Academic Center for Equity and Inclusion. She also serves as Assistant Dean for Community Engagement, Equity, and Belonging in the College of Pharmacy and Health Science. She is also the Assistant Director of the Urban Institute in the College of Pharmacy and Health Sciences. For her outstanding work in reducing racial and ethnic disparities in health care, the American Society of Health-System Pharmacists and the Association of Black Health System Pharmacists awarded her their 2022 annual leadership award.  From 2012-2017 she served as Program Coordinator of the Changing Faces of Pharmacy Student Enrichment Program, an educational outreach program to introduce underrepresented minority high school populations to the pharmacy profession. A past president of the Association of Health System Pharmacists she maintains her clinical practice in the telemetry unit at Nassau University Medical Center. She is the mother of a son.
Dr. Seanna Kaye Denham-Wilkes is a Clinical Psychologist and the Chief Experience Officer at NYC Health and Hospitals/Kings County Hospital, a level 1 Trauma center and Safety Net Hospital with the 14th busiest emergency department in the United States. An executive leader, she directs the patient-experience strategy and oversees workforce engagement activities around Joy in Work and Person Centered Care. Educated at New York University and St. John's University, Dr Denham Wilkes maintains multifaceted responsibilities that include roles as a researcher, adjunct professor, corporate wellness coach and inspirational speaker. She also has a passion for mentoring and for her work as a community advocate to end the stigma associated with mental health treatment. She is the mother of a young son.
Sharon Marshall, MA is an Associate Professor at St. John's University in the Institute for Core Studies where she is the Coordinator in the First Year Writing Program. She is an associate of the Institute for Writing and Thinking at Bard College where she leads writing pedagogy workshops for teachers and writing workshops for high school students.  She is the Director of Inclusive Campus Climate and Communication within the Academic Center for Equity and Inclusion at St Johns University and serves on the St. John's College Dean's Anti Racism Task Force and the ICS Antiracist Action Committee. She received her BA from Vassar College, and MA from City College of the City University of New York. A poet and photographer she is the author of novels: Water Child and most recently Deep Rivers, a work that celebrates Black love and the quest for wholeness in a society that is antagonistic to both. She has a grown son and daughter and six grandchildren.
Dr. Michelle Fine is a CUNY Distinguished Professor of Psychology, Deputy Executive Officer, Critical Social Personality Psychology, American Studies, Urban Education and Women's Studies at the Graduate Center of the City University of New York.  The recipient of numerous awards and honorary doctoral degrees, she is a recipient of the prestigious Elizabeth Hurlock Beckman award established to annually honor faculty who inspire their students to make a difference in their communities. She is recognized as one of the country's leading social psychologists.  She is the Jewish mother of two sons, one of whom is Black.
Alicia Parker Reaves served as an officer in the New York City Police Department for 22 years. She was in the first class of a cohort of 6 female recruits to serve as police officers in NYC and the first woman to receive a motorcycle license. She was assigned as the first woman on patrol in the 41st Precinct. Alicia was a detective in Bronx and Manhattan Sex Crimes units and in the Sex Crimes Analysis Unit. She was the 3rd African American woman to be promoted to the rank of lieutenant in the NYPD, commanding the Personal Security Unit at the NYPD Intelligence Division covering security for  Mayor David Dinkins and dignitaries visiting NYC.  She received the designation Lieutenant/Commander of Detective Squad during that assignment, the first African American woman to attain that distinction.  Following retirement from the NYPD, she became a Director of Security for the NBA and managed security for the Women's NBA and The National Basketball Developmental League. In 2002 she was hired as the first and founding Senior Director of Security for ESPN worldwide.  She is currently working with various organizations providing service to many communities throughout the country.  She is the Vice-Chair of the Advisory Board for the High School for Enterprise, Business and Technology located in Brooklyn, N.Y.  She is the former Co-Chair and frequent panelist for Dedication To Community/Choose To Live, a not-for profit organization that seeks to bring together police departments and the communities they serve.  Alicia is also the proud recipient of the prestigious Athena Award for her dedication to the advancement of women.  She is a life member of NOBLE and a life member of the NYC Police Council of Retired Guardians. A graduate of New York University where she was a Martin Luther King scholar, with a BA in Psychology she has a son, a daughter and five grandchildren.
February 18, 2022
6:00 pm - 8:00 pm
Location:

Online Event
Description:

A link will be emailed to you one day before the event. Online events are held in Eastern Standard Time (EST).
We're sorry, but all tickets sales have ended because the event is expired.