This lecture is part of the Ackerman Distinguished Family Therapy Lecture Series, designed to contribute to conversations on advancements and opportunities in family therapy training. Lectures are free and open to the public. CE contact hours are not offered for this series.
---
Program Description:
The killing of George Floyd, a Black man, by a White police officer in Minneapolis on May 25, 2020, has exposed the realities of systemic racism and has led to "Black Lives Matter" demonstrations throughout this country. This presentation will address the issues of racial trauma and race-based traumatic stress experienced by many African Americans in response to this and other traumatic incidents. It will explore the vicarious racial trauma experienced by countless African Americans who have repeatedly watched videos of these events on social media and the news. These incidents are a part of the racism pandemic. The numerous shootings/killings of Black men and women have created profound mental health issues and trauma for many African Americans, and have stirred up intense feelings of anger, rage, outrage, sadness, depression, hopelessness, anxiety, and fear for those whom they love.
Historically many African American families, in response to these feelings and fears, have utilized "The Talk" to prepare their children, particularly their sons, for experiences of racism by the police and others. This presentation will discuss this racial socialization intervention. It will also explore this and other ways in which therapists can address issues of race, racism, and racial trauma in therapy with individual African American clients and families and can utilize cultural strengths to promote resilience.
Presenter:
Nancy Boyd-Franklin is an Af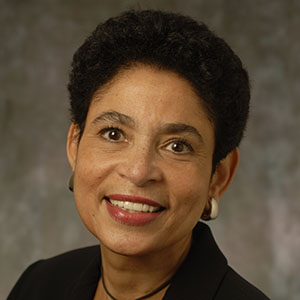 rican American psychologist, family therapist, and a Distinguished Professor Emerita from Rutgers University in the Graduate School of Applied and Professional Psychology (GSAPP). She is the author or coauthor of seven books including: Black Families in Therapy: Understanding the African American Experience (1st & 2nd Edition); Boys Into Men: Raising Our African American Teenage Sons; Children, Families, and HIV/AIDS; Reaching Out in Family Therapy: Home-based, School and Community Interventions and Therapy in the Real World: Effective Treatments for Challenging Problems. Her most recent book entitled Adolescents At-Risk: Home-Based Family Therapy and School-Based Intervention with Dr. Brenna Bry was published in 2019.
An internationally acclaimed author and lecturer, Dr. Boyd-Franklin has written numerous professional articles and chapters on issues such as the treatment of African American families, race, racism, poverty, extended family issues, spirituality and religion, home-based family therapy, at-risk adolescents, the Multisystems Model, multicultural treatment approaches, cultural competency, ethnicity and family therapy, group therapy for Black women, HIV and AIDS, parent and family support groups, and community empowerment.
She has received an Honorary Doctorate from the Phillips Graduate Institute. Her outstanding contributions to the field have been recognized through awards from many professional organizations including: the American Psychological Association, the American Family Therapy Academy (AFTA), the Association of Black Psychologists, the Association of Black Social Workers, the American Psychiatric Association, and the Janet Helms Award from the Teachers College Multicultural Roundtable at Columbia University.
November 12, 2021
6:00 pm - 8:00 pm
Location:

Online Event
Description:

A link will be emailed to you one day before the event. Online events are held in Eastern Standard Time (EST).
We're sorry, but all tickets sales have ended because the event is expired.