---
Program Description:
When couples come to therapy their yearnings for intimacy are usually hidden behind resentments and power struggles making them feel hopeless and disconnected. In this lecture, based on the concept of The Vulnerability Cycle, Michele Scheinkman will suggest how therapists can work to de-escalate interactions, dissipate defensiveness, translate resentments into narratives of wishes and yearnings, and through this process engage the partners in constructive dialogue and negotiations. Taking into account that intimacy is a highly subjective experience informed by cultural, contextual and personal meanings, Scheinkman will introduce the multicultural concept of "intimacies" to encourage therapists to assume positions of "not knowing" in relation to the meaning of intimacy for their clients, and explore instead the partners nuanced expectations about love, partnership and the structure they wish for their relationships.
Presenter: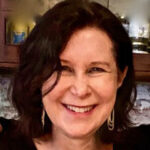 Michele Scheinkman, LCSW is a faculty member at the Ackerman Institute for the Family where she has directed The Couples and Intimacies Project for the past 14 years. She is a former Director of the Couples Therapy Training Program at the Chicago Center for Family Health, Lecturer at the University of Chicago School of Social Service and Administration and Consultant at the multicultural Roberto Clemente Center in New York City. Her workshops in the U.S., Europe, Latin America and Asia are highly regarded for her theoretical clarity, ability to deal with complex issues such as: infidelity, jealousy, intimacy and sexuality, always from a multicultural perspective. Michele was the recipient of the 2018 American Family Therapy Academy Award for Innovative Contribution to Couples Therapy.
← Return to Ackerman Distinguished Family Therapy Lecture Series
March 6, 2024
6:00 pm - 8:00 pm
CE contact hours are not offered for this series.
Location:

Online Event
Description:

A link will be emailed to you one day before the event. Online events are held in Eastern Standard Time (EST).