Join us for a virtual conversation where current externs and alumni will share their experiences training in Ackerman's Clinical Externship Program in Family Therapy.
Our panelists will speak about topics including how the externship has influenced their clinical practice, self-of-the-therapist work, and career development in couple and family therapy.
Who Should Attend?
This event is designed for current and former Foundations and Live Clinical trainees, however anyone who is interested in learning about the externship is welcome to attend.
For those new to training at Ackerman, please take note of the externship's prerequisite courses which are part of Ackerman's Core Curriculum in Family Therapy.
Meet the Panelists:
Chantelle Brown, LMSW, Alumni and Ackerman Clinic Therapist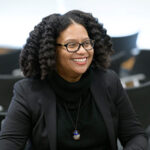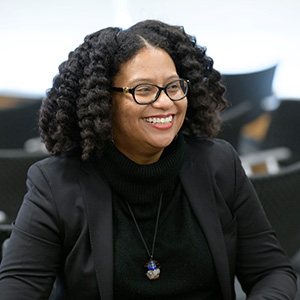 Chantelle Brown is a graduate of Ackerman's Clinical Externship Program in Family Therapy and Social Work and Diversity Program. She is a graduate of the Silberman School of Social Work at Hunter College and has special training in mindfulness and compassion-based psychotherapy from the Nalanda Institute for Contemplative Science. Prior to joining Ackerman, Chantelle was a clinical social worker at Memorial Sloan Kettering Cancer Center (MSK) in New York City, where she supported individuals and families affected by illness. Chantelle trained in a post-graduate clinical fellowship in oncology social work and palliative care at MSK, and is now a clinical social worker who specializes in supporting patients and their families at end-of-life.
Tiffany Kindred, LMSW, ASW, Second Year Extern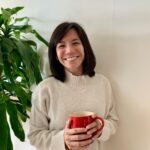 Originally from Tokyo, Japan, Tiffany is a biracial second year extern at the Ackerman Institute for the Family. Tiffany started her career as a management consultant with a BA in Economics. Upon exploring what was more fulfilling to her, she earned her MSW from Columbia University's School of Social Work. Her experience in the institute's Social Work and Diversity Program strengthened her passion for family and couple's therapy. She also works as a psychotherapist at A Good Place Therapy. Her clinical work is influenced by the Ackerman Relational Approach (ARA), narrative, and psychodynamic therapy approaches.
Alejandra Piñero, LMFT, First Year Extern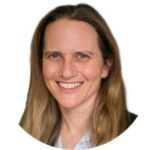 Alejandra is a first year extern at Ackerman institute for the Family. She studied psychology at Universidad Iberoamericana and has an MA in marriage and family therapy from Northwestern University/ Instituto Latinoamericano de Estudios de la Familia, as well as an MA in clinical psychology from Teachers College at Columbia University. She currently partners with Growing Self where she treats couples and individuals. Her clinical work is guided by the vulnerability cycle, Ackerman Relational Approach (ARA), narrative and structural theories. Alejandra is also the founder of Empleo con Apoyo, an organization that offers job coaching and related support for people with intellectual disabilities in Mexico City where she lives.
March 15, 2023
6:00 pm - 7:00 pm
Ackerman Institute for the Family
Location:

Online Event
Description:

A link will be emailed to you one day before the event. Online events are held in Eastern Standard Time (EST).
We're sorry, but all tickets sales have ended because the event is expired.