Couple and Family Therapy
At the Ackerman Institute Clinic, trained therapists help families from all ethnic, economic and religious backgrounds. We serve both heterosexual and same sex headed families and couples. Family therapy is a way of understanding and treating emotional problems and personal crises by working with the entire family rather than the individual. Therapy sessions focus on understanding individuals' thoughts, feelings and behavior within the context of their families. The goal is to harness and strengthen family resources, and help family members work collaboratively towards solutions to their problems. Therapy is provided by mental health professionals on the Ackerman faculty and by therapists in Ackerman's postgraduate training program. Our therapists are people of diverse racial, ethnic, cultural, sexual orientations, and gender identities.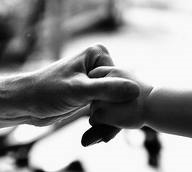 Our treatment center helps families with problems including, but not limited to, school difficulties, child and adolescent problems, marital issues, divorce, bereavement, learning disabilities, conflictual family relationships, child abuse and incest, and chronic medical illness including AIDS. Families from all boroughs of New York City and from the larger tri-state area are welcome. Fees are on a sliding scale based on family income. Ackerman is an in-network provider for a wide range of insurances. Medicaid is accepted.
Appointments:
Due to HIPAA regulations, scheduling of appointments and other clinical services are arranged by phone only.
Intake Department
212-879-4900, ext. 122