Some Parents of Gay Children Push for Marriage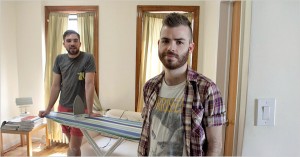 With same-sex marriage now legal in New York, some gay sons and daughters are starting to feel the same heat from parents as their straight siblings do.
NY Times writer, Tim Murphy, spoke to Ackerman Institute faculty member, Jean Malpas to garner his professional opinion to how to let parents down gently. Of course, when parents push too hard on the marital front, tension can arise. Jean Malpas, a gay psychotherapist in New York who works with many gay couples, advises patients with pushy parents to tell them, gently and repeatedly, "I'm so glad you're supportive and excited, but we want to make this decision ourselves." Continue reading the full article on the NY Times website, click here.