Externship in Emotionally Focused Couples Therapy (EFT)
The Ackerman Institute's Emotionally Focused Therapy (EFT) Externship is a four-day immersion in the EFT model developed by Dr. Sue Johnson. Through a combination of lecture, exercises, video, and role plays, participants will learn to help couples move from distressed to secure relationships.
Participants will see EFT in action by observing live therapy interviews during the training.
Faculty: George Faller, LMFT and Elana Katz, LCSW with Zoya Simakhodskaya, PhD
Learning Objectives:
See emotional distress from an attachment perspective
Help partners reprocess the emotional responses that maintain marital distress
Shape key new interaction and bonding events
Overcome therapeutic impasses
---
Date & Location
Date:
June 2019
9:00 am –5:00 pm
Dates to be announced.
Location:
UJA Federation
130 East 59th Street
7th Floor Conference Center
New York, NY 10022
[View Map]
Tuition & CEUs
Tuition Rates:
Early Registration I:  TBA
Rate Ends 01/31/19
Early Registration II:  TBA
Rate Ends 03/31/19
Standard Registration: TBA
Rate Begins 04/01/19
A discounted rate is available for participants who have completed an ICEEFT Externship in the past. Please contact our training department for more information.
Continuing Education:
28 CE Contact Hours for NYS / NASW CT
Continuing education contact hours / CEUs are available for mental health practitioners who hold LCSW, LMSW or LMFT licensure in the state of New York; or LCSW/LMSW licensure in the state of Connecticut.
Eligibility
Applicants for the EFT Externship must hold a Master's degree in social work, marriage and family therapy, psychology or any other mental health profession OR must currently be enrolled in a related graduate degree program.
Faculty
George Faller, LMFT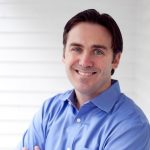 George Faller is a world leader in helping people reconnect and in building strong relationships. He is a Licensed Marriage & Family Therapist in New York and Connecticut, an AAMFT Supervisor, and an Emotionally Focused Certified Therapist, Supervisor, and Trainer. Additionally, he is the founder and director of the New York Center for Emotionally Focused Therapy.
George is also a Lieutenant in the NYC Fire Department and after September 11th, 2001, he received extensive training in working with traumatized families. The experience George brings to the Ackerman Family Institute is vast, as he works as a marriage consultant and conference leader to the US Military, NYPD, and NYFD, and trains therapists from around the globe.
Elana Katz, LCSW, LMFT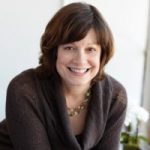 Elana Katz is a Certified EFT Therapist, Supervisor and Trainer. One of the first therapists in New York to practice EFT, she is a founding member of NYCEFT where she serves on the Executive Board. In addition to her private practice, she is a senior faculty member at the Ackerman Institute where she taught in the core curriculum as well as a number of innovative courses in EFT. She has presented nationally and internationally (Argentina, Chile, Israel, Mexico, and Spain), including annual meetings of the American Family Therapy Academy, the International Academy of Collaborative Professionals, and the Psychotherapy Networker. Most recently, she developed the very successful EFT Certification Bootcamp, a program that helps therapists deepen their emotional awareness and effectiveness in practicing this model.
Zoya Simakhodskaya, PhD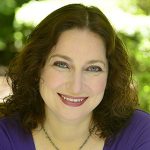 Zoya Simakhodskaya is a clinical psychologist and Certified EFT Therapist, Supervisor, and Trainer. Zoya has a full-time practice in New York with adults and couples, specializing in cross-cultural and bilingual population. She is a founding member, Vice President and Executive Director of the Board of Directors of NYCEFT. Zoya is also a founder and director of The Center for Psychological and Interpersonal Development. In addition to her psychotherapy practice, Zoya has many years of experience providing crisis intervention in a psychiatric emergency service and continues as a faculty member at the NYU School of Medicine, CUNY Graduate Center, and Rutgers University. Zoya presents and teaches in the US, as well as Russia, Ukraine and Italy. She has particular interest in intersection of sexuality and couples therapy.
Suggested Reading
The following books are recommended materials for study in advance of the externship.
Attachment Theory in Practice: Emotionally Focused Therapy (EFT) with Individuals, Couples, and Families, Susan M. Johnson (2019)
The Practice of Emotionally Focused Couples Therapy: Creating Connections, Susan M. Johnson (1996)
Becoming an Emotionally Focused Couple Therapist: The Workbook, Susan M. Johnson (2005)
---
2020 EFT Registration opens December 2019.
---