Adult Sibling Relationships: Affectionate, Ambivalent, & Ambiguous
The bond siblings develop in childhood may be vastly different from the relationship that evolves in adulthood. Driven by affection but also characterized by ambivalence and ambiguity, adult sibling relationships can be hurtful, uncertain, competitive, or exhausting though the undercurrents of love and loyalty remain. An approach that recognizes the positive aspects of the changing sibling relationship, as well as those that need improvement, can restore healthy ties and (re)build family closeness.
Based on survey data and in-depth case studies of more than 260 siblings over the age of 40 (as described in Dr. Greif's book, Adult Sibling Relationships, Columbia University Press), this workshop offers vital direction for transversing the emotional terrain of adult sibling relations. Dr. Greif will discuss family therapy theories and pursue a richer understanding of ambivalence, a normal though little explored emotional feeling among siblings, and how ambiguity about the past or present can lead to miscommunication and estrangement. The focus will be on the most profound elements of sibling relationships, such as emotional cut-offs, and participants will be provided with specific suggestions for realizing new, productive avenues in middle and later life – skills that may be particularly important for siblings who must care for aging parents.
Learning Objectives:
Understand the importance of sibling relationships in middle and later adulthood
Learn how sibling relationships are maintained in middle and later adulthood and how sibling issues may impede attempts to take care of aging parents
Gain knowledge of theories related to understanding family relationships in general and sibling relationships in particular
Presenter: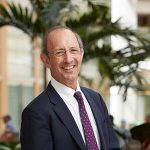 Geoffrey L. Greif, PhD, LCSW-C, Professor at the University of Maryland School of Social Work, Dr. Greif is author/co-author of 10 books and over 135 articles and book chapters. He teaches courses in family therapy and group work and currently runs fathering groups for formerly homeless men at Christopher's Place and sees clients through the Pro Bono Counseling Center of Maryland.
---
Date / Time:
Tuesday, October 15, 2019
5:30 pm–7:30 pm
Continuing Education:
2 CE Contact Hours
---
Register Online:
We're sorry, but all tickets sales have ended because the event is expired.
Questions?
Visit our Workshop FAQ Page
.
---