Ambiguous Loss and the Myth of Closure
When loved ones can't be found or healed from an illness, when families are uprooted or fleeing for their lives, and then cruelly separated, or when loss makes no sense (suicide, homicide), the lens of ambiguous loss helps therapists as they work with families when there is no clear solution. The lingering grief from ambiguous loss is akin to that of complicated grief, but with this most agonizing and perplexing situation in the whole category of human suffering (paraphrased, Lamm, 2000), symptoms become a normal reaction to an abnormal type of loss. Traditional grief and PTSD therapies are thus insufficient.
Using case examples and self-of-the-therapist reflection, Pauline Boss, PhD, will discuss relational and contextual assessments and interventions, plus cultural differences regarding the need for closure and its certainty. Boss' six therapeutic guidelines: increase the resiliency to tolerate and even embrace ambiguity, focus on meaning, mastery, identity, ambivalence, attachment, and new hope will be discussed.
Learning Objectives:
Discuss what ambiguous loss is (and is not), why it matters, and differences between ongoing grief from ambiguous loss and grief disorder, PTSD, and depression
Apply Boss' six therapeutic guidelines for living well despite ambiguous loss in cases
Help clinicians maintain resilience in the face of losses that have no closure
Presenter: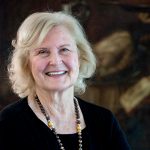 Pauline Boss, PhD, is a family therapist, Professor Emeritus at the University of Minnesota, Fellow in the American Psychological Association and American Association for Marriage and Family Therapy, and the Moses Distinguished Visiting Professor, 2004-2005, at Hunter School of Social Work in New York.
---
Date / Time:
Friday, April 5, 2019
10:00 am–4:00 pm
Continuing Education:
5 CE Contact Hours
---
Register Online:
Questions?
Visit our Workshop FAQ Page
.
---