Attachment-Based Family Therapy for Youth and Young Adults Struggling with Depression and Suicide
Too often, hostile arguments about obedience and day to day problems dominate and derail family therapy sessions. Abandonment, neglect, abuse, disappointment, shame, and trauma often fuel these arguments. Shifting this conversation to address the underlying relational ruptures and hurt associated with them can present challenges. Attachment-Based Family Therapy (ABFT; Diamond, Diamond & Levy) aims to accomplish this goal.
ABFT provides structure and a roadmap to guide families through this reparative process in 12 to 16 weeks. The model unfolds through five treatment tasks: relational reframing, alliance building with the adolescent, alliance building with the parent(s), repairing attachment, and promoting autonomy. Each task has a clinical map, goals and desired outcome. Still, successful treatment depends on the therapist's capacity for alliance building, emotional deepening, tolerance for conflict and ability to create safety, all skills incorporated into the ABFT model.
Learning Objectives:
Explain how attachment theory sets the foundation for ABFT
Learn how to use attachment as the primary lens of therapy, and emotional exploration as a critical tool for facilitating change
Understand the structure and sequence of the five treatment tasks of ABFT
Presenter: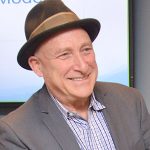 Guy Diamond, PhD, is the Director/Chair of the Center for Family Intervention Science and ABFT Training Program at Drexel University, Associate Professor at Drexel University, Professor Emeritus at the University of Pennsylvania School of Medicine, and the former Director of the Couple and Family Therapy Ph.D. Program at Drexel University.
---
Date / Time:
Friday, March 15, 2019
10:00 am–4:00 pm
Continuing Education:
5 CE Contact Hours
---
Register Online:
Questions?
Visit our Workshop FAQ Page
.
---