Digging Deeper: Working with Unfinished Business in Individuals, Couples, and Families
Although clients are typically focused on the here-and-now, quite often the intensity and nature of problematic themes relate to their lived history. Relationships with our first family and previous intimate relationships can yield important information and become instrumental in the change process.
This workshop will use concepts from Object Relations to show how and when to help clients connect the dots between the present and the past. Through video and case examples, the workshop will demonstrate ways to re-work troublesome issues and traumas that have been retained as 'unfinished business,' and help clients see themselves and others in a new light.
Learning Objectives:
Understand how the representational world effects present relationships
Become familiar with projective identification processes and how to track the trigger
Safely explore past trauma and painful memories while reconstructing conclusions about self and others
Presenter: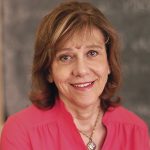 Judith P Siegel, PhD., LCSW, is a professor at the Silver School of Social Work at New York University. She is the author of Repairing Intimacy; What Children Learn from their Parents Marriage; Stop Overreacting; and the chapter "Object Relations Couples Therapy" in the Clinical Handbook of Couple Therapy.
---
Date / Time:
Friday, January 18, 2019
10:00 am–4:00 pm
Continuing Education:
5 CE Contact Hours
---
Register Online:
Questions?
Visit our Workshop FAQ Page
.
---