Expanding Sexual Frames in Theory and Practice in Couple Therapy
Sexuality issues are often the elephant in the room in couple therapy. Some couple therapists feel unprepared to delve into sexual issues because they have not had sufficient training in human sexuality. Others feel challenged by the complexities and mysteries of common presenting problems such as the effects of trauma on sexuality or the influence of desire on couple sexuality.
Suzanne Iasenza, PhD, will provide expansive models of sexual response, how to conduct a therapeutic sexual history, and co-creating expansive therapeutic frames that include new approaches to standard sex therapy techniques. Dr. Iasenza will also use case material to illustrate the integration of systems, psychodynamic and cognitive behavioral thinking as well as the nuances of working with same-sex and gender variant couples.
Learning Objectives:
Identify and explain the major models of human sexual behavior and explain models of sexual orientation and gender identity
Learn how to conduct a sexual history and develop a sexuality treatment plan in couple psychotherapy
Discuss contemporary sex therapy techniques that integrate psychodynamic systems, and cognitive behavioral approaches
Presenter: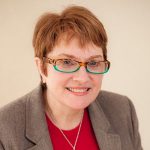 Suzanne Iasenza, PhD, is on the faculty at the Institute for Contemporary Psychotherapy and Psychoanalysis, faculty at the Postgraduate Program in Couple and Family Therapy of Adelphi University's Derner Institute and a member of the Ackerman Couple Therapy Project.
---
Date / Time:
Friday, February 1, 2019
10:00 am–4:00 pm
Continuing Education:
5 CE Contact Hours
---
Register Online:
Questions?
Visit our Workshop FAQ Page
.
---