From Reactivity to Intimacy: An Advanced Workshop for Couple Therapists
In this workshop, Michele Scheinkman, LCSW will describe how she utilizes the vulnerability cycle as the gateway for promoting intimacy in couple relationships. A major focus will be on how to help couples move beyond entrenched reactive dynamics to an increasing ability to be reflective and intentional about the self and negotiate a more satisfying intimate fit between the couple.
Michele will review how to capture couples impasses in the first session, identify mutual triggers and reach for the vulnerabilities and yearnings underlying the partner's overt behavior. She will also describe how the therapist can get beyond the partner's defenses, and go on to formulate and test hypotheses sequentially going from interactional/contextual levels of understanding to more in-depth consideration of the emotional, intra-psychic and intergenerational layers that might be informing the presenting problem. Special attention will be given to a broad conceptualization of intimacy that allows for a diversity of expectations and meanings related to gender, race, class, multicultural and cross-cultural differences.
Michele will also address different domains of intimacy such as the emotional, sexual and partnership as well as the specific challenges involved in restoring intimacy in situations of infidelity.
Learning Objectives:
Utilize the concept of the "vulnerability cycle" and create a "holding environment" to support the subsequent therapeutic work with couples
Make hypotheses sequentially moving from interactional and contextual, to intrapsychic and intergenerational dynamics that might be informing the presenting problem
Work with a multicultural concept of intimacy that allows for a diversity of values and meanings
Presenter: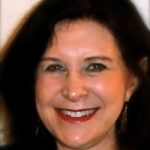 Michele Scheinkman, LCSW, is a faculty member at The Ackerman Institute for the Family, where she specializes in couple therapy training. She is the former Director of Training at the Chicago Center for Family Health, Lecturer at the University of Chicago, consultant at the Roberto Clemente Center and currently maintains a private practice in New York City. Her articles, widely valued in couple therapy training and practice, include: The Vulnerability Cycle: Working With Impasses In Couples Therapy (2004), The Multi-level Approach: A Road Map to Couples Therapy (2008); Beyond the Trauma of Betrayal: Reconsidering Affairs in Couples Therapy, and with Mona Fishbane (2005). Her workshops in the US, Europe, Latin America, and Asia are highly regarded for their conceptual clarity, integrative approach, and practical application with a range of couples issues in therapy.
---
Date / Time:
Friday, January 25, 2019
10:00 am–4:00 pm
Continuing Education:
5 CE Contact Hours
---
Register Online:
Questions? Visit our Workshop FAQ Page.
---