Identifying Oppressive Legacies Within Families
As clinicians and mental health professionals, in order to understand the relational experience of our clients, it is important to examine their lives from multiple intersecting identities associated with oppressive legacies.
In this workshop participants will learn how these legacies manifest in beliefs, values, social locations, social identities, etc., as it relates to race, class, gender, religion, able body vs disabled, oppression and the impact on family interaction.  The presenter will demonstrate ways of addressing these painful legacies of oppression that constrict relationship interaction to promote healing.  A case presentation and videotape will be used to illustrate the approach which is applicable to a wide range of social and racial oppression issues.
Learning Objectives:
Examine the legacy of racial oppression as a critical dimension of therapy and how it informs one's lived experience
Identify themes that manifest as reflections of oppression embedded in family interactions
Explore how families and couples within cross generations, construct/ascribe meaning to their beliefs, values, behaviors, and how these meanings inform relationship dynamics
Presenter: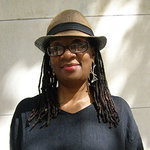 Aquilla Frederick, LCSW, MBA, is on the faculty at the Ackerman Institute, Founder & Co-Director of the Race Talk Project, and Co-Director of the Healing Oppressive Legacies Project.  Aquilla is published author, former psychiatric social worker, HIP mental health clinician, former accounting/finance professional, and adjunct faculty at CUNY.  Ms. Frederick maintains a private practice in NYC.
---
Date / Time:
Wednesday, June 12, 2019
5:30 pm–7:30 pm
Continuing Education:
2 CE Contact Hours
---
Register Online:
Questions?
Visit our Workshop FAQ Page
.
---