Infidelity and Its Discontents: The Sex Esteem Model in Clinical Practice with Individuals and Couples
According to a recent General Social Survey, 20% of men and 13% of women reported that they've had sex with someone other than their spouse while married (unclear whether this included gay married respondents). The majority of Americans still believe it is wrong or mostly wrong to cheat on a partner.
When working with clients and couples who are at various stages including: in the midst of cheating, ending an affair, the discovery of infidelity, or recovering from an affair, a systemic therapist has many layers of inquiry to explore. While most general couple therapists will focus on helping clients figure out what their priorities are, establish rituals of trust to restore their primary relationships or marriages, there may be many blind spots they have regarding the existential concerns of each partner, the developmental stage of the relationship and specific deficits in the sexual/erotic realm of the primary couple.
This workshop will offer critical areas of inquiry couple therapists should have in their toolkit whether working with individuals or couples at various stages of infidelity. Clinical techniques will be illustrated through clinical case examples of heterosexual and LGBTQ clients from diverse cultural backgrounds.
Learning Objectives:
List five types of infidelity
Understand how to assess clients/couples through a culturally updated biopsychosocial lens
Integrate new clinical inquiries and interventions when working with clients' who present with infidelity challenges
Presenter: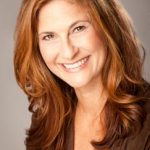 Sari Eckler Cooper, LCSW-R, CST, is Founder and Director of The Center for Love and Sex, NYC, a group practice specializing in sex therapy individual and couple therapy. She is the President of Central Park Individual Psychotherapy and Couples Counseling LCSW, PC, NYS CE & AASECT CE provider of live workshops, webinars and recorded webinars. She is also the creator of Sex Esteem Talks, Webshow, and Summits. She is also a conference presenter and media expert on relationships, sexuality, non-monogamy, and infidelity.
---
Date / Time:
Friday, April 26, 2019
10 am–4 pm
Continuing Education:
5 CE Contact Hours
---
Register Online:
Questions?
Visit our Workshop FAQ Page
.
---