Multi-Cultural Considerations in Play Therapy
Although play is the universal language of children, play among various ethnic groups is different, since it is influenced by cultural beliefs and practices. To be an effective play therapist, an understanding of cross-cultural factors such as health-seeking behaviors and many other factors must be considered.
In this workshop, participants will discuss how to identify and respond to ethnic themes in the playroom, and how to initiate conversations about ethnic differences when the situation presents itself — examples of how transference and counter-transference from a personal perspective will be shared.
Additionally, culturally-influenced play therapy strategies will be demonstrated and practiced. Various cultures will be included with an emphasis on the culture of African American children and families. Case examples, art activity and music (drumming) will be included in the workshop.
Learning Objectives:
Define cultural competence
Define play and play therapy as a cross-cultural language
Identify ten culturally-based qualities therapists must have for a successful client-centered approach
Presenter: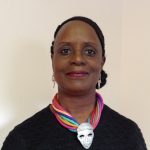 Sonia Hinds, APRN, PMH-BC, RPT-S, is the Founder and Director of the Chesapeake Beach Professional Seminars and the Founder and Director of Barstow Acres Children Center. Ms. Hinds is a retired Colonel, Commissioned Officer in the US Public Health Service and former Army Nurse Corps Officer. Sonia has authored the chapter, Play Therapy in the African American Village in the text, Cultural Issues in Play Therapy, edited by Eliana Gil, PhD, RPT-S and Athena Drewes, PsyD, RPT-S.
---
Date / Time:
Friday, May 10, 2019
10:00 am–4:00 pm
Continuing Education:
5 CE Contact Hours
---
Register Online:
Questions?
Visit our Workshop FAQ Page
.
---