Narrative Therapy with Couples: Working with Power and Privilege
Often when clinicians work with heterosexual couples, an inadvertent assumption of equality occurs. A narrative understanding of relationships attends to the differences in power. Because members of the couple often assume the problems they face are a reflection of some internal deficit, either in themselves, but more often in the other; it is helpful for couples to notice larger cultural understandings as affecting them. This then allows the couple to identify preferred ways of being with each other.
In this workshop, Dr. Dickerson will use videos and role plays to demonstrate how a narrative therapist can work with a couple to "unmask" the influences that create the problem, and then identify desirable ways of being a loving partner.
Learning Objectives:
Identify three major ideas in narrative therapy
Distinguish between narrative therapy and two other approaches to couple therapy (e.g., CBT and Structural)
Notice three specific narrative practices
Presenter: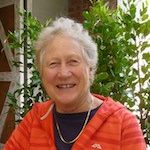 Dr. Victoria C. Dickerson, is a long-time narrative therapy practitioner, author of multiple articles and books about narrative therapy, former Director of the Bay Area Family Therapy Training Associates, a former instructor at San Jose State University and Santa Clara University, and current President of the American Family Therapy Academy.
---
Date / Time:
Friday, April 19, 2019
10:00 am–4:00 pm
Continuing Education:
5 CE Contact Hours
---
Register Online:
Questions?
Visit our Workshop FAQ Page
.
---