Parenting Beliefs and Practices: Raising a Child with Special Needs
This workshop will focus on the relationship between parenting beliefs and behavior when raising a child with developmental disabilities such as autism, ADHD, learning and intellectual disabilities. Rather than rush to implement parenting strategies, therapists should help parents reflect, identify and discuss their beliefs. These may include beliefs about childrearing, gender, success and the meaning of disability. The discussion will include how cultural background and early experiences inform one's beliefs.
The second part of the workshop will cover family-centered interventions to promote social-emotional functioning, self-regulation and executive function skills. The teaching-learning style will include opportunities to exchange ideas about how beliefs and practices affect parent confidence, the parent-child relationship and child and family well-being.
Learning Objectives:
Discuss the relationship between parenting beliefs and practices and the influence of cultural and familial factors on raising a child with special needs
Practice storytelling to uncover beliefs about parenting, child development and the meaning of disability
Develop therapeutic interventions that help parents promote their child's emotional, social, executive function and self-regulation skills
Presenter: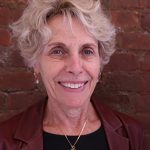 Dr. Judy Grossman, is the Associate Director of Ackerman's Center for the Developing Child and Family and Director of Ackerman's Resilient Families: Children with Special Needs Project. In addition to her family therapy practice, Dr. Grossman is adjunct faculty at NYU; public health and special education consultant and policy analyst; and creator of the Personal Best prevention program for parents with young children.
---
Date / Time:
Thursday, April 23, 2020
10:00 am–4:00 pm
Continuing Education:
5 CE Contact Hours
---
Register Online:
Questions?
Visit our Workshop FAQ Page
.
---