Sex Therapy with Erotically Marginalized Clients: Nine Principles of Clinical Support
In this workshop, Shannon Sennott will present a new approach to working with individuals, partnerships, polyships, and alternative family structures that is framed as a nine principle model for best practices in sex therapy. The nine principles provide tools for work with clients who are not just negotiating changes in their sexuality, gender or relationship structure but are looking to deepen the intimacy of their sexual practices through creating language for the liminal unspoken awareness that lie between touch and how one feels desired by another when they are truly and authentically seen by an intimate partner.
This workshop offers a day-long multimedia presentation with both small and larger group case consultation opportunities. There is an exploration of countertransferential clinical positions in working with erotically marginalized clients, and a critical investigation of how to best support clients who inhabit multiple intersecting identities of oppression. This workshop is created to support clinicians who have had both limited and extensive experience working with erotically marginalized clients.
Learning Objectives:
Learn the nine principles of clinical support in working with erotically marginalized clients, couples, and families
Delve into the Alternative Family Structures Approach, the Gender Psychosocial, interact with these tools, and learn how to utilize them in therapeutic contexts
Examine one's location of self as both a person and therapist and how the intersection identities may influence clinical work with erotically marginalized clients
Presenter: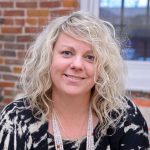 Shannon L. Sennott, LICSW, CST, is Adjunct Faculty at the Smith School for Social Work, the Founder/Director of Translate Gender, Inc., Co-founder of the Center for Psychotherapy and Social Justice, an AASECT certified sex therapist, a pediatric gender specialist, a LGBTQAI family therapist, and former consultant with Gender and Family Project at Ackerman.
---
Date / Time:
Friday, May 31, 2019
10:00 am–4:00 pm
Continuing Education:
5 CE Contact Hours
---
Register Online:
Questions?
Visit our Workshop FAQ Page
.
---