Supporting Families of Transgender and Gender Expansive Youths
How can family therapy increase family acceptance of a child's gender identity? How can therapists empathically ally with and equally empower all members of a family? Drawing from the clinical experience of the Gender & Family Project (GFP) at the Ackerman Institute, Jean Malpas LMFT, LMHC, and Nadia Swanson, LMSW will use a relational framework to meaningfully and effectively engage transgender youth and their families in family therapy.
Presenting data from the GFP family study, this workshop will highlight the intersectional uniqueness of each family while presenting group therapy, family therapy and individual affirmative clinical modalities participants can use to facilitate difficult conversations. An advanced notion of intersectional gender identity development will be discussed as a foundation to case presentation and discussion.
Learning Objectives:
Deepen understanding of gender and gender-expansive identities
Learn skills to meaningfully engage with transgender youth and their families using a relational approach
Identify community resources for transgender youth and their families
Presenters: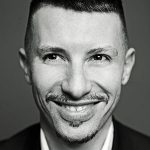 Jean Malpas, LMFT, LMHC, is the Director of the Gender & Family Project and Director of International Training at the Ackerman Institute and a psychotherapist in private practice in New York City. Jean has presented on issues of gender, sexuality, and couple and family therapy both nationally and internationally. He has published several articles and chapters on his work with Lesbian, Gay, Bisexual and Transgender individuals, couples and families and is on the editorial board of the Journal of LGBT Family Studies. Jean's leadership has been recognized by the 2018 Social Justice Award of the American Family Therapy Academy.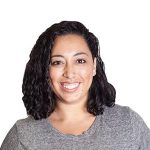 Nadia Swanson, LMSW, is the Coordinator of Training and Capacity Building of the Gender & Family Project at the Ackerman Institute and a therapist at The Institute for Human Identity. Nadia received their BA in Dance and Anthropology from Hofstra University and their MSW from Rutgers University. They have worked domestically and internationally for the American Friends Service Committee, UNICEF India, SCO Family of Services, The Child is Innocent, GLSEN and The Ali Forney Center. Nadia has spent their career working specifically with families within the intersections of the child welfare system, LGBTQ youth, immigrant communities, and homelessness. Nadia is committed to centering such communities to create programs that are intersectional, culturally effective and affirming.
---
Date / Time:
Friday, June 14, 2019
10:00 am–4:00 pm
Continuing Education:
5 CE Contact Hours
---
Register Online:
Questions?
Visit our Workshop FAQ Page
.
---