Working With Multiracial Couples: What Does Race Gotta Do With It?
Since the 1967 Loving v. Virginia landmark Supreme Court decision that deemed anti-miscegenation laws unconstitutional, interracial marriages have increased from 3% of married couples in 1970 to 17% in 2015 (Pew Research Center analysis of U.S. Census Bureau data, 2017). Additionally, couplehood has become more diverse and is no longer limited to the realm of marriage. In spite of this gain, the legacy of institutionalized racist practices, racial stereotypes and racially charged internalized messages have remained, creeping insidiously into our and our client's lives impacting the way we experience the world. The charged socio-political climate has debunked the myth of a new "post-racial era" and has given way to overt racial intolerance such that addressing the impact of race is no longer a conversation we can afford to shy away from.
As therapists committed to socially just practices, it is imperative to identify how racially charged dynamics show themselves and impact the day to day life of an interracial couple and build capacity to facilitate healing conversations. The presenters will use a video recording of a couple therapy session to demonstrate these ideas.
Learning Objectives:
Reflect on one's racial identity and how it is implicated in work with clients
Practice listening for race and explore its impact on an interracial couple's relationship
Identify and avoid potential pitfalls that undermine the impact of race in clinical practice
Presenter:
Dorimar Morales, LCSW, is a member of the teaching faculty at Ackerman.  Dorimar has over 12 years of experience working in various settings including mental health, child welfare, and schools with racially and culturally diverse populations. As a cisgender, mother, Latinx immigrant, and speaker of several languages, Dorimar has developed an interest in how experiences pertaining to race-based power shapes the inner life of families and couples. As a former theater performer and artist educator, she brings creativity and action to her clinical work. Dorimar is also a founding member and co-leader of Ackerman's Multiracial Family Project (MRFP), which focuses on exploring and generating best practices to treat multiracial families and couples. She maintains a private practice in New York City.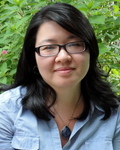 Cheryl Ching, LCSW, is a member of the teaching faculty at Ackerman. She has extensive experience working with children, adults, families, and couples. As a clinician working in community-based settings, she has focused on working with individuals and families affected by trauma, natural disasters, poverty, foster care, developmental disabilities, and school-related issues. She also has experience diagnosing, assessing, and treating children under 3 years old. Cheryl completed a post-graduate training program at the Yale Child Study Center, is a graduate of the Clinical Externship at Ackerman, and co-leader of Ackerman's Multiracial Family Project (MRFP). Ms. Ching maintains a private practice working with individuals, couples, and families.
---
Date / Time:
Tuesday, May 21, 2019
5:30 pm–7:30 pm
Continuing Education:
2 CE Contact Hours
---
Register Online:
Questions?
Visit our Workshop FAQ Page
.
---