Working with Reactivity in Couples and Families: A Buddhist Psychological Approach to Strong Emotion
The quality of our lives is largely determined by our emotional responses. Some responses create emotional well-being and others create stress and unhappiness. Strong emotions shape the way we experience others and ourselves and often inhibit our capacity to see things clearly. This is particularly true with/for negative emotions. When we feel emotionally injured (attachment injuries) or threatened, we are at risk of creating harm with our thoughts, language, and action. Using a Buddhist psychological perspective, this workshop will focus on the nature of emotional experience and the way it can cause harm to ourselves and in relationships. Particular attention will be paid to the way reactivity can become amplified and multiplied in systemic work.
Emotional reactivity, a nervous system phenomenon, is the fast and at times, undifferentiated appraisal of the environment. Speed is a central feature of reactivity. Some parts of the brain activate, while others shut down. In systemic therapy emotions are seen as having relational, historical and biological antecedents that become the subject of the therapeutic investigation; but emotions in Buddhist psychology are seen as passing states that are impermanent. When not managed skillfully, emotions can cause a great deal of suffering. Over the course of 2,000 years, Buddhist psychology has developed a specific set of practices that decrease suffering and cultivate well-being.
Through the use of presentation, experiential exercises and videotape, this training will explore ways to work skillfully with aroused emotional states, decreasing harmful affective responses and cultivating more balanced, generative responses. The practices of patience, gratitude, and compassion will be explored.
Learning Objectives:
The participants will have an overview of Buddhist Psychology in general and a Buddhist frame for emotional reactivity
Participants will have a broadened understanding of the practices of patience, compassion and gratitude from a Buddhist psychological perspective. mindfulness, patience, compassion and gratitude
Participants will learn how to apply these concepts and practices in their clinical work
Presenter: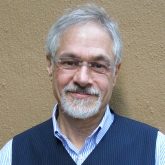 David Kezur, LCSW, has been a faculty at Ackerman member since 1991. He has taught systemic therapy in Hong Kong and Japan and is presently responsible for providing training in systemic therapy at the Japanese Association of Clinical Counseling in Tokyo, Japan. A former member of the Infertility and Couples Research Project, Mr. Kezur co-authored Couples Therapy for Infertility and several articles on this topic published in Family Process. Mr. Kezur has a long-standing interest in the intersections of Buddhist Psychology and systemic therapy. He regularly teaches workshops on this topic and has presented at AFTA and the Annual Marriage and Family Institute. Mr. Kezur maintains a private practice in New York City.
---
Date / Time:
Friday, October 4, 2019
10:00 am–4:00 pm
Continuing Education:
5 CE Contact Hours
---
Register Online:
We're sorry, but all tickets sales have ended because the event is expired.
Questions?
Visit our Workshop FAQ Page
.
---