Working with Traumatized Teens: Weathering your own Triggers
To work with troubled and traumatized adolescents, it's crucial for therapists and other caregivers to first foster an adult capacity for self-awareness and self-regulation. It's not easy, especially when the youths' extreme reactions – ranging from angry, agitated arousal to frozen shutting down – can trigger our own sense of frustration and helplessness.
In this workshop, Dr. Straus will describe Developmental-Relational Therapy (DRT), an attachment-based model of adolescent trauma treatment. Through lecture, discussion, exercises, and video clips, you will learn and practice mindful, empathic strategies that can help even the most challenging and distressed teens feel more secure, connected, present, and regulated.
Learning Objectives:
Explore specific adolescent attachment styles that interact with and trigger your own
Utilize the React, Reflect, and Respond approach to get unhooked and provide corrective relational experiences
Practice the four M's—mirroring, mentalizing, mindfulness, and modulation—to increase connection and mood regulation
Presenter: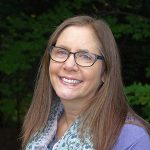 Martha B. Straus, PhD, is a professor in the Department of Clinical Psychology at Antioch University New England Graduate School in Keene, New Hampshire. She is the international trainer on child, adolescent, and family development, attachment, trauma, and therapy. Dr. Straus is also the author of five books including, most recently, Treating Trauma in Adolescents: Development, Attachment, and the Therapeutic Relationship.
---
Date / Time:
Friday, September 27, 2019
10:00 am–4:00 pm
Continuing Education:
5 CE Contact Hours
---
Register Online:
We're sorry, but all tickets sales have ended because the event is expired.
Questions?
Visit our Workshop FAQ Page
.
---