This workshop is an approved prerequisite for the advanced workshops in Ackerman's Ambiguous Loss Expert Series with Dr. Pauline Boss & Dr. Elizabeth Weiling. The goal of this series is to train the next wave of experts in ambiguous loss.
---
Dr. Pauline Boss and Dr. Elizabeth Wieling will focus on ambiguous losses, past and present, and the intergenerational transmission of trauma that results. Dr. Boss will teach the basics of ambiguous loss theory, and Dr. Wieling will introduce the neurobiology of traumatic stress and discuss the relational and intergenerational consequences in family systems.
How can we as therapists apply the theory of ambiguous loss to address painful unresolved losses still endured today by minoritized and marginalized populations? How do we help people who are still traumatized by past or recent events? How can we help build the resilience people need to live with the stress and trauma of ambiguous losses—not just at the family level but more globally, regarding enslavement, genocide, terrorism, and the continued racism and injustices suffered by many still today. The self-of-the therapist will also be discussed.
This workshop is an approved prerequisite for the advanced workshops in Ackerman's Ambiguous Loss Expert Series.
Learning Objectives:
To be able to apply the theory of ambiguous loss more broadly, to recognize, understand, and assess such unresolvable losses at personal, family, and community levels
To understand intergenerational trauma and loss, how the trauma is passed on, and what interventions can help those exposed to multiple types of traumatic stress
To understand how to increase resilience for the trauma of ambiguous loss with the guidelines and both/and thinking, and interrupting the transmission of trauma to another generation
To understand that the goal with the trauma of ambiguous loss is to find meaning and understanding, not closure
Presenters: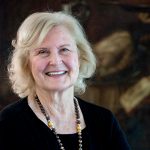 Pauline Boss, PhD is Professor Emeritus, University of Minnesota; emeritus family therapist; consultant; Fellow in the American Psychological Association and American Association for Marriage and Family Therapy. With her groundbreaking work as a scientist-practitioner, Dr. Boss is the principal theorist in the study of ambiguous loss, a term she coined in the 1970s. Books include Ambiguous Loss: Learning to Live with Unresolved Grief (Harvard University Press, 1999); Loss, Trauma, and Resilience: Therapeutic Work with Ambiguous Loss (W. W. Norton, 2006); Loving Someone Who Has Dementia: How to Find Hope While Coping with Stress and Grief (Jossey-Bass, 2011); and The Myth of Closure: Ambiguous Loss in a Time of Pandemic and Change (W. W. Norton, 2022). For her many peer-revised publications, see www.ambiguousloss.com.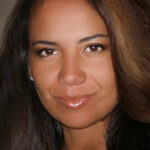 Elizabeth Wieling, PhD, LMFT is a Professor and Program Director of Marriage and Family Therapy Program at the University of Georgia. Her program of research is focused on preventive and clinical intervention models that demonstrate effectiveness with systematically marginalized and trauma-affected populations in the United States and abroad. She has expanded her work to include a multi-component interdisciplinary agenda that includes developing ecologically and culturally relevant interventions. Specifically, she uses Narrative Exposure Therapy (NET) (https://www.vivo.org) with individuals to address complex posttraumatic stress; GenerationPMTO (www.generationpmto.org) with parents to interrupt intergenerational transmission of psychopathology and violence; and Ambiguous Loss (https://ambiguousloss.com) to support immigrant and refugee families. For a list of her publications, see https://www.fcs.uga.edu/people/bio/elizabeth-wieling
January 20, 2023
10:00 am - 1:00 pm
Pauline Boss, PhD and Elizabeth Wieling, PhD, LMFT
Location:

Online Event
Description:

A link will be emailed to you one day before the event. Online events are held in Eastern Standard Time (EST).
We're sorry, but all tickets sales have ended because the event is expired.