---
Program Description:
Touch any family deeply and you will likely find secrets. Often these mysteries are hiding in plain sight, whether known by all but off limits for conversation, or grasped directly by some and only obtusely by others. Such secrets are often sewn into the intergenerational family quilt, alternately offering comforting warmth and overheated suffocation. Or they may have been created last week, while nonetheless in harmony with a well-known family script. Secrets may be created with the best intentions – to protect, even to survive. Over time, their maintenance may require lying and subterfuge, impeding clarity and corrupting meaning.
The Appearance of Secrets in Therapy
Family and Couple Therapists may start a therapy because a secret has been revealed and both individuals and family relationships are unbalanced; an individual family member or part of a family wants therapy to talk over the possibility of opening a secret; or a secret may open in the midst of a therapy, sometimes with planning and sometimes not. We need to be prepared with knowledge for working with secrets, holding secrets with calmness, and enabling couples and families to work toward resolution. This presentation will examine working with secrets that arise in therapy. Questions from audience cases are encouraged.
Presenter: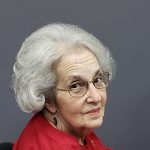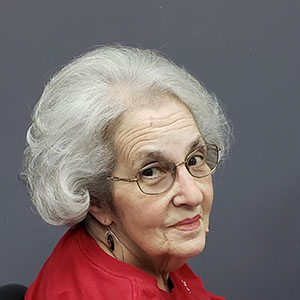 Evan Imber-Black, PhD is the Program Director of the Marriage and Family Therapy Program at Mercy College. Imber-Black was the editor of Family Process, 2004-2011, the major scholarly journal in family systems research and family therapy. She founded and directed the Center for Families and Health at the Ackerman Institute for the Family in New York City, where she is affiliated as senior faculty. Imber-Black is also a Professor in the Department of Psychiatry at the Albert Einstein College of Medicine in the Bronx, NY, where she founded and directed the Urban Institute for Families and Family Therapy Training. Imber-Black is a past president of the American Family Therapy Academy; recipient of the 1990 American family Therapy Academy award for Distinguished Contribution to Family Therapy Theory and Practice; and the 1999 recipient of the American Association for Marriage and Family Therapy Cumulative Contribution to Marriage and Family Therapy. Throughout her internationally recognized career, Imber-Black has made major contributions in thematic areas that cut across different models of practice, including Families and Larger Systems, Family Rituals, and Family Secrets. She is the author of over 80 original papers, and several books, including: The Secret Life of Families (Bantam, 1998), Secrets in Families and Family Therapy (WW Norton, 1993), Rituals for Our Times (Jason Aronson, 1998; co-authored with Janine Roberts), Rituals in Families and Family Therapy (WW Norton, 1988; Second edition, 2003; co-edited with Janine Roberts and Richard Whiting), Families and Larger Systems (Guilford Publications, 1988).
← Return to Ackerman Distinguished Family Therapy Lecture Series
October 11, 2023
6:00 pm - 8:00 pm
CE contact hours are not offered for this series.
Location:

Online Event
Description:

A link will be emailed to you one day before the event. Online events are held in Eastern Standard Time (EST).